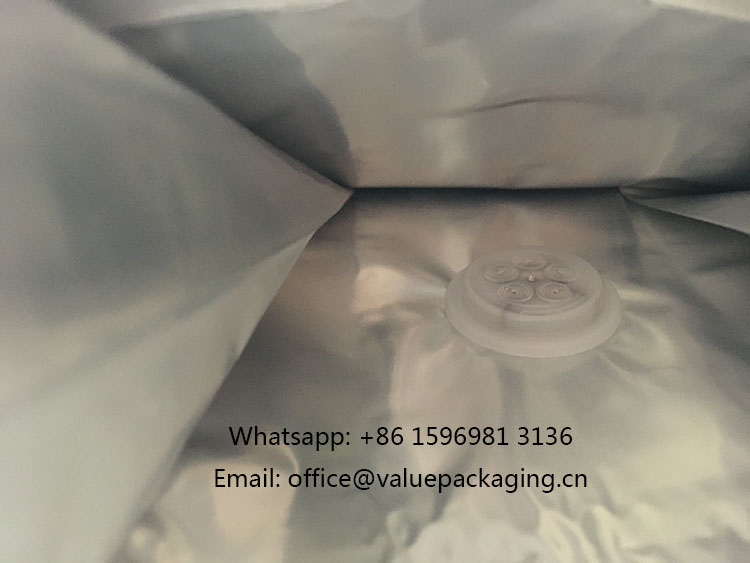 One way degassing valve is intended to allow the inside air to emit out of the package. This not only avoid the bag seriously inflated with emitted carbon dioxide, but also allow the consumers to get a good smelling on the flavors just pressing the package against his nose.
So, in our produce plant, we have to perform test on the degassing, to make sure each package meets the application requirements.
Details of Coffee bags
2 Pieces
Bag Type: box bottom coffee bag
Structure: PET12/AL7/PET12/LDPE85
Dimension: Width125*Height230+Gusset80mm
Zipper: tab zipper
Degassing Valve: well placed 15mm under the tab zipper on the front.
Degassing test for box bottom coffee bag