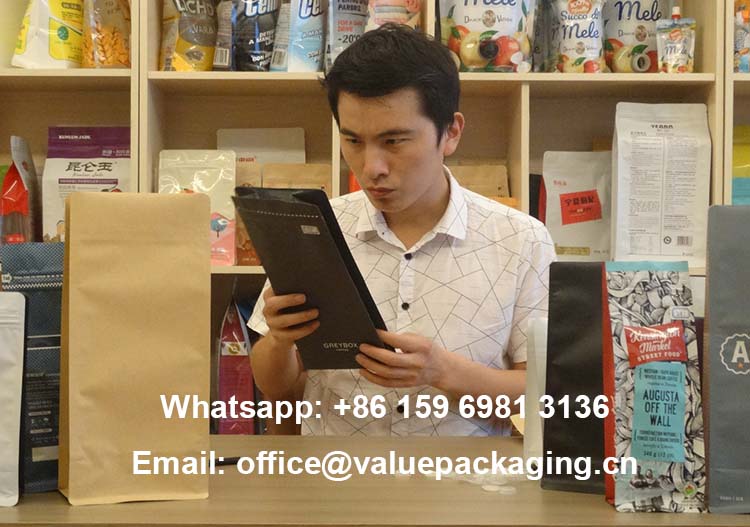 Hello, this is Bruce Dou, packaging specialist in china, and our company is producing so many coffee bags for our customers aroudn the globe.
Flat bottom coffee bag, which is also called box bottom coffee bag or black bottom coffee bag, is the most popular item in the coffee market. As it realize the excellent standing effect on the goods shelf, and also enable the package to be re-sealable with good airtight property.
Some customers would also like to present their coffee beans in flat bottom coffee packages, and prefer to get their logos printed on the package. However, some customers are astonished to find out, 2 separate sets of print cylinders will be charged against their artwork, which would increase the cost apparently, especially when their produce order is only 10,000 PCS.
So, in this post, we are going to make a further explaination why this box bottom coffee bag needs 2 separate sets of print cylinders to realize the print, hope it is of help for the start-up roasters.
The way flat bottom coffee bag is output
The first thing we have to figure out is how the bag is output on our bag-making line, that enfluence the way how the artwork is laid onto the print cylinders. For all of the flat bottom coffee bags produced in our factory, they are all output in transverse direction on the bag-making line shown in below picture.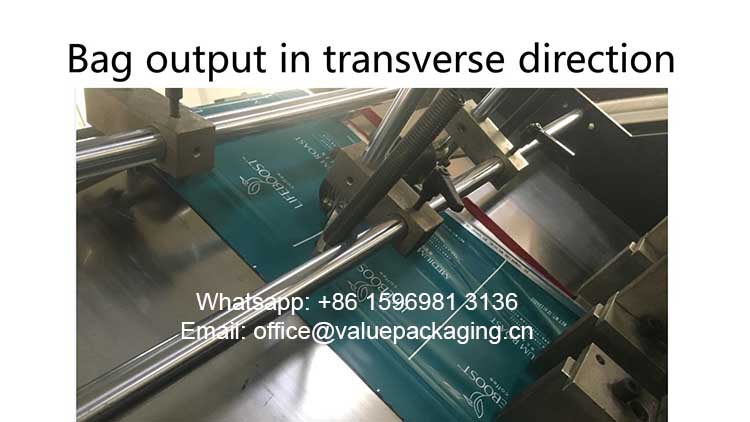 In this way, the artwork on the front/back/bottom will have to use the same print cylinders as they all need to be laid in the transverse direction, as shown below graphic, you can see the arrow direction which shows the direction of artwork laid on the cylinder.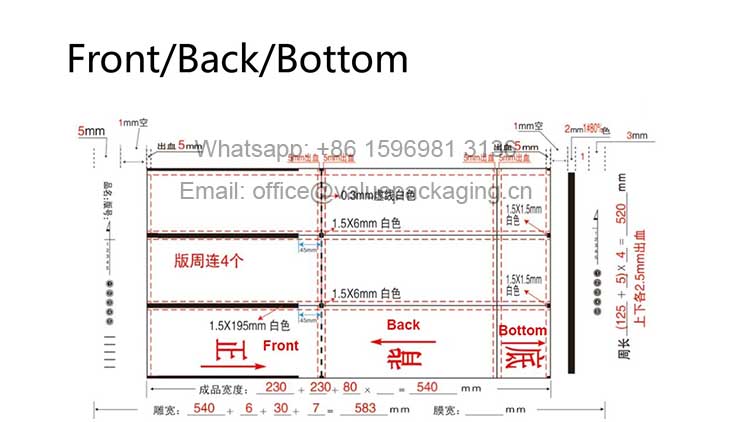 With bleeding area, the width needed for this front/back/bottom print cylinder is 583mm, and perimiter is 520mm.
However, the artwork on the side gusset will have to be laid in the machine direction, as shown as below.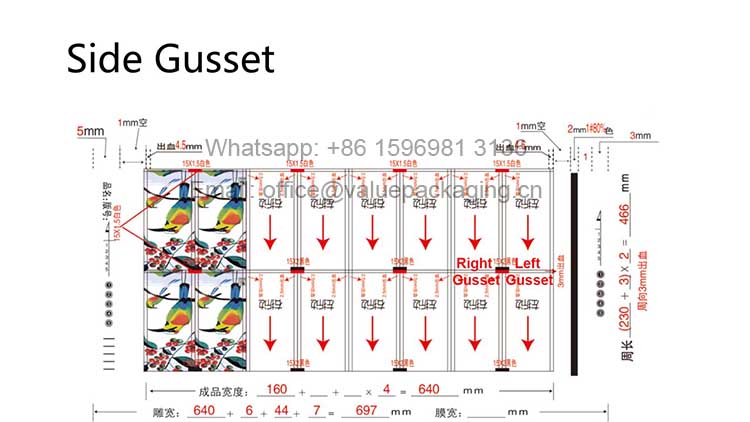 The width needed for thisside gusset print cylinder is 697mm, and perimiter is 466mm.
You can easily figure out the dimension of the print cylinders needed for the front/back/bottom and side gusset artwork are quite different.
A deep color tracking block needs to be printed on the film, to make sure the package size is realized exactly as the order plans, and you can see the electronic eye track working on our bag-maing machine.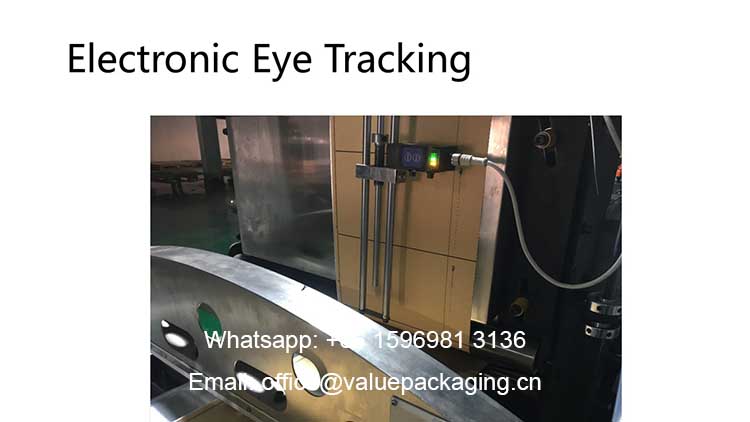 So, it is quite easy for you to understand that the artworks on front/back/bottom and side gusset can not enjoy the same print cylinder. This is the reality we have to face when the customer decides to customize his own flat bottom coffee bag.
Video Explaination
Of course, you can watch the video below for further explaination.
Video
OK, that's all I have to say, and you are welcome to reach us if you have other questions.