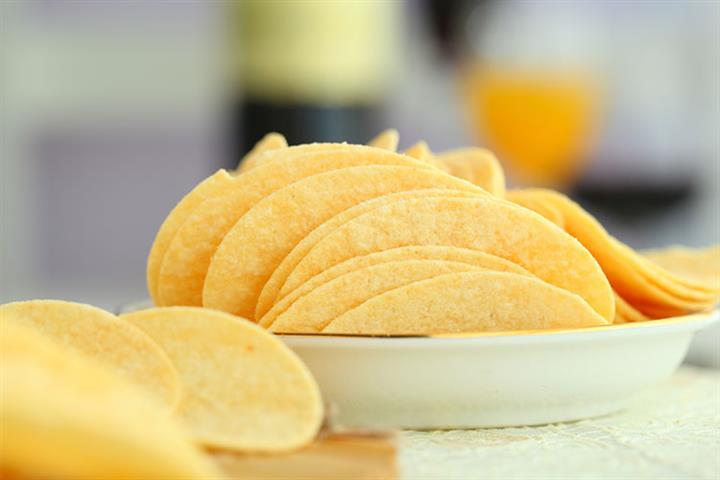 Potato chips is a great popular snacks for many people,and the packages should be well qualified to keep the freshness and flavor in original as long as possible. Generally, a layer of metallized film is needed in the foil laminate materials to achieve sunlight shielding property and high barrier performance for the final packages.
BOPP/VMCPP Foil Structure

BOPP/VMCPP foil structure is a common used materials for potato chips, with exact laminate as below
BOPP18/VMCPP20~30
BOPP28/VMCPP20~30
Matte BOPP18/VMCPP20~30
Matte BOPP28/VMCPP20~30
With the matte finish effect of matte BOPP film, BOPP/VMCPP foil structure is able to realize the matte finish package at the lowest cost, as you can see the below matte finish packages for potato chips.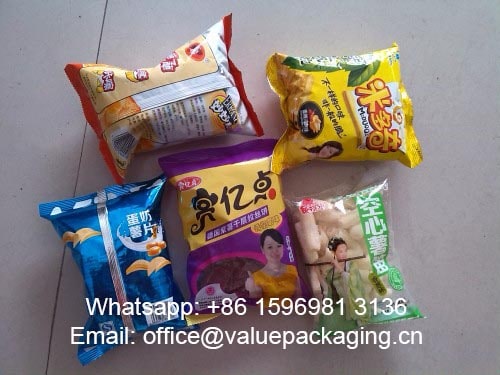 PET/VMCPP Foil Structure

PET/VMCPP foil structure is able to realize the roll foils with better mechanical strength, and also as PET film is of better performance of high temperature resistance, so when the PET/VMCPP foil laminate is sealed on the FFS machine, it is able to present neat sealed edge for the final package, check picture below.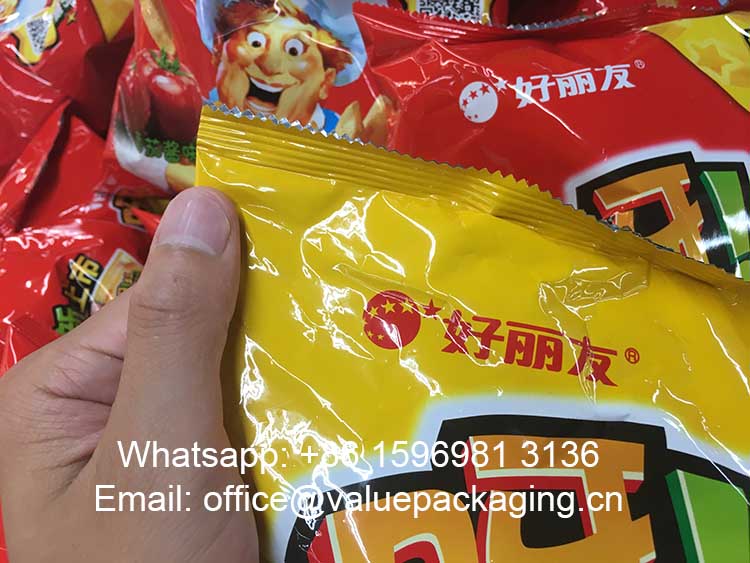 so there are many packages made of this foil laminated intended for potato chips in the market. Of course, the package can also be finalized in matte finish, which will be achieved by matte lacquer coating.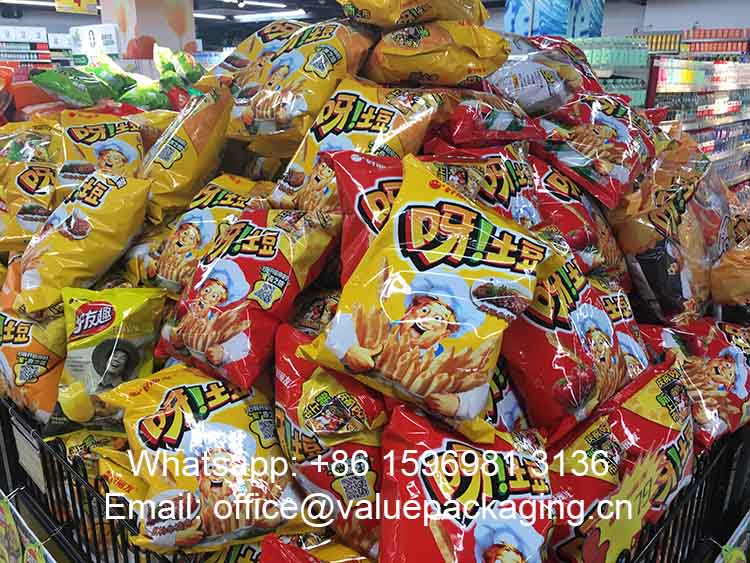 BOPP/VMPET/LDPE Foil Structure

This 3 layer BOPP/VMPET/LDPE Foil Structure is of higher cost compared with above 2-layer structures. However this is an ideal foil structure when the customer is looking for a more stiff foil that is able to make the final package well stand on the goods shelf, the common case is as below.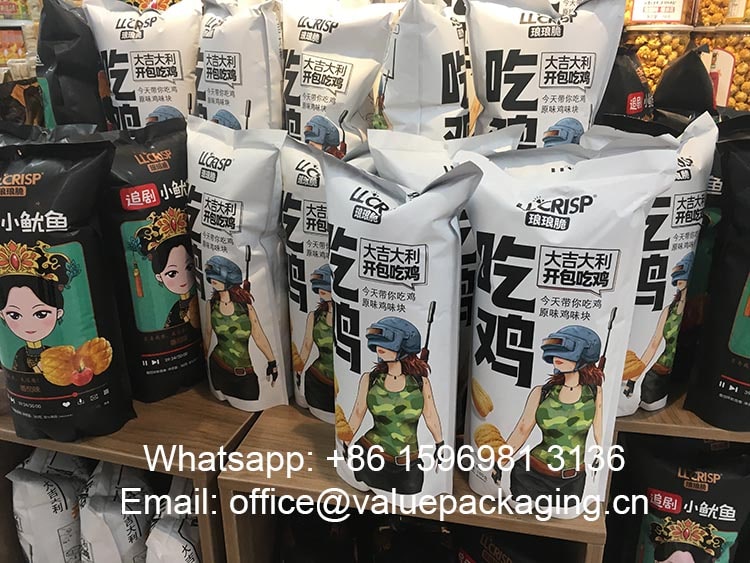 This package is realized in full web matte finish, with foil structure Matte BOPP18/VMPET12/LDPE120, total thickness 150 microns, and you can see below picture, there is a large gusseted bottom that is intended to support the package upstraight.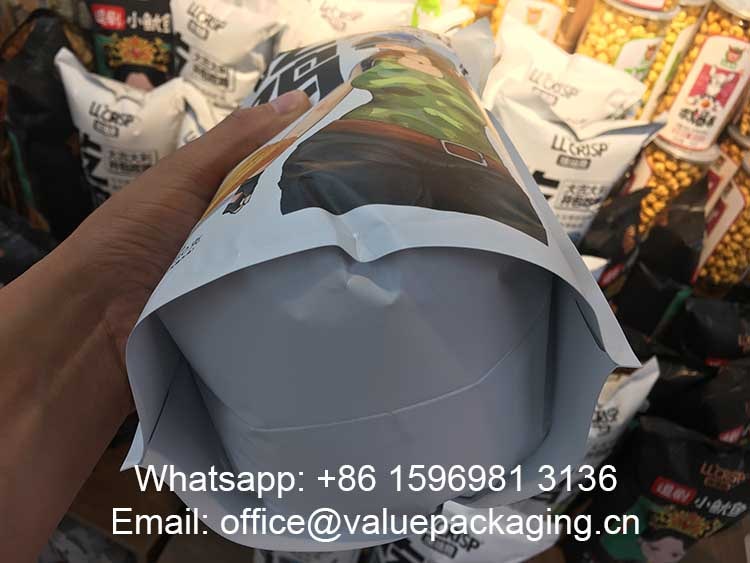 PET/VMPET/LDPE Foil Structure

This structure is intended to improve the stiffness of the package in a further step than BOPP/VMPET/LDPE, so it can be better intended for self-standing pouch packages.
For some customers, they may persue the top barrier performance for the package that may need aluminum foil sheet into the foil laminate, which is of much higher price, and we will introduce in later posts.