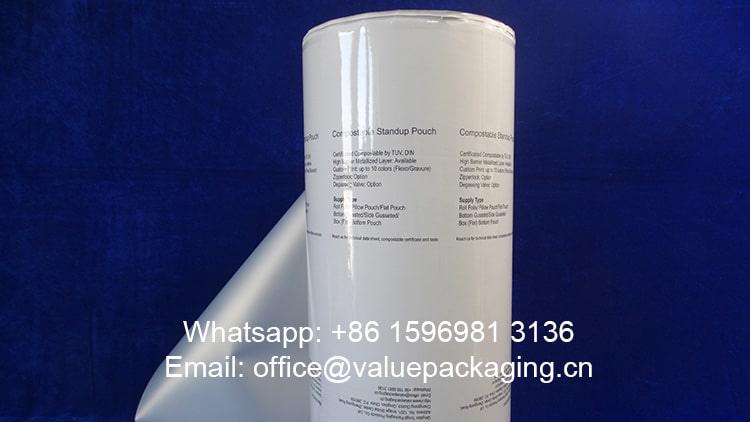 This foil structure cellulose/Metallized Paper/PLA+PBAT film foil laminate is one of the mature foil materials for compostable packages.
Foil Structure
Below graphic shows the formulation of this foil, whith cellulose film working as outer print substrate, metallized paper working as middle barrier layr, and PLA+PBAT film working as the inner sealing film.

Print
To print on cellulose film is much alike print on clear PET film, which can carry the artwork information on the inner side, and with a top lacquer coating on the outside, shown as below.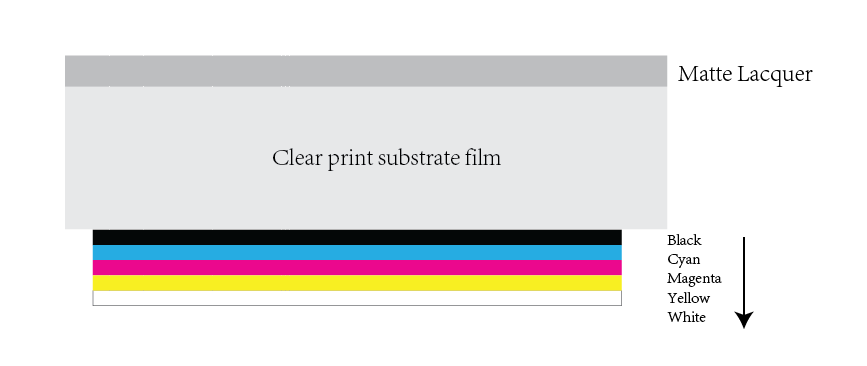 Below is the print effect and matte finish on cellulose film, quite good quality.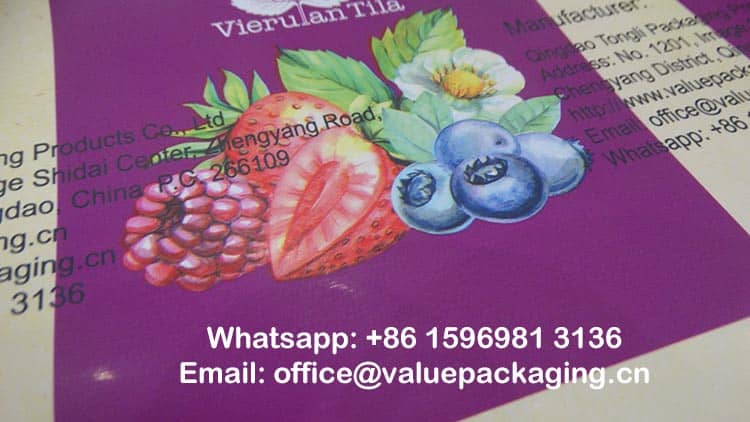 Properties
Mechanical Strength
The mechanical strength of this foil can be evaluated in some parameters, like tensile strength, burst impact strength, pressure resistance. Some of the tests may seem confusing to the customers. Actually, it is easier to understand the strength for the package when a person is standing on it.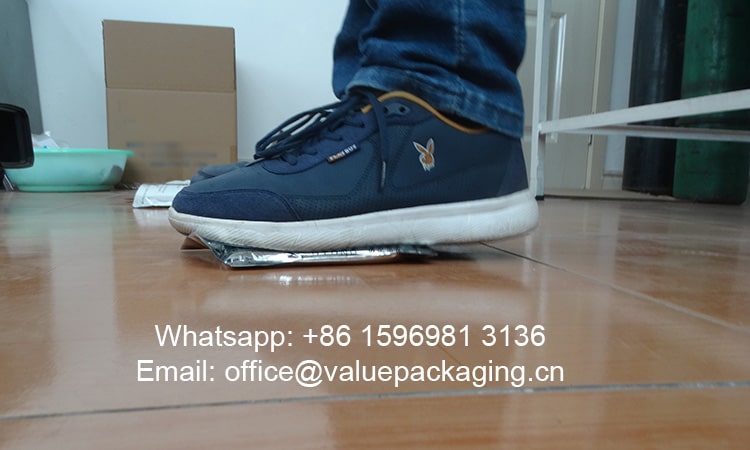 Barrier Performance
Stiffness
Sealing Strength
Applications