Our company is producing kinds of 3litre standing pouch with spout for different products, such as juice, beer, liquid laundry detergent, liquid fertilizer, windscreen cleaning chemicals, mineral water, tomato ketchup etc, and in this post, we are going to share with you the sizes for 3L standup pouch and the filled effect with the products filled.
3Liter Standup doypack for windshield washer fluids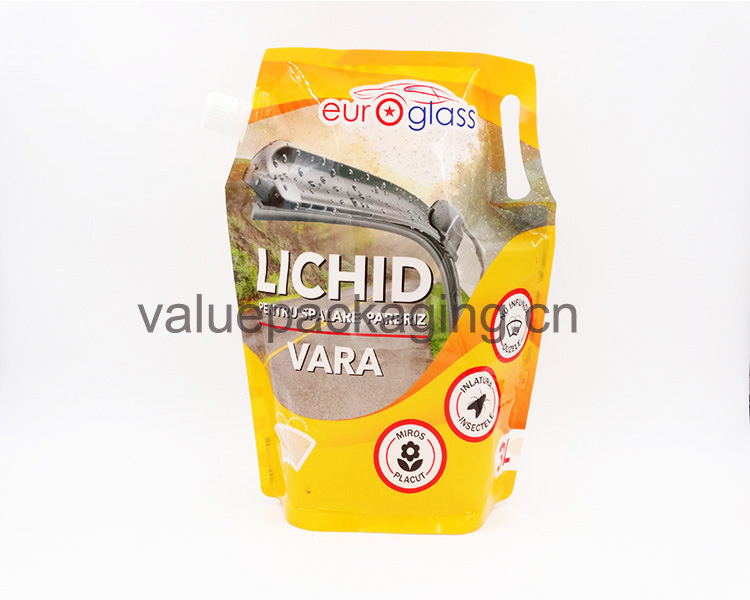 Dimension as below
Width: 250mm
Height: 310mm
Bottom Gusset: 120mm
Edge sealed width: 10mm
This is the most common used dimension for 3liter spout doypack produced by our company, that is widely used for liquid laundry detergent, and windscreen cleaning chemicals. When 3liter liquid is being filled into the package, the filled level is about 80% of the total height, which is the advised filling line for standup pouch packages.
Also, the spout can be placed in the center, however, this is seldomly used, as it is not easy to take away for the consumers.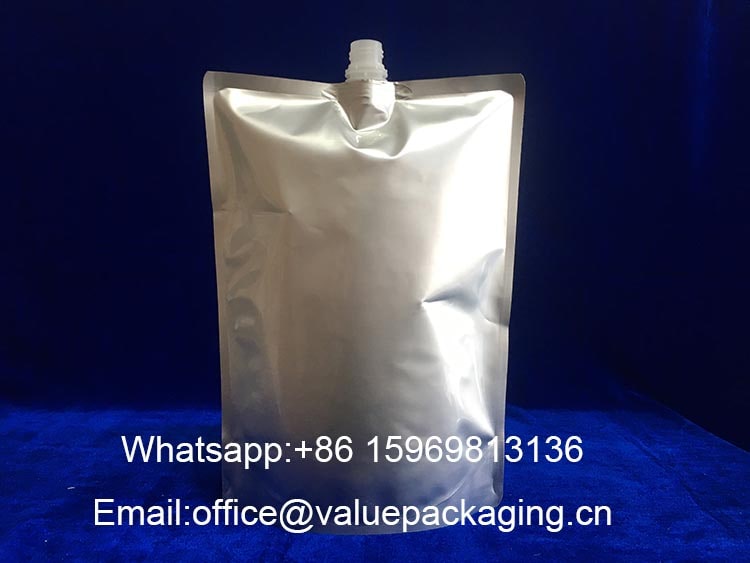 3Liter high shinny standup spout doypack with plastic handle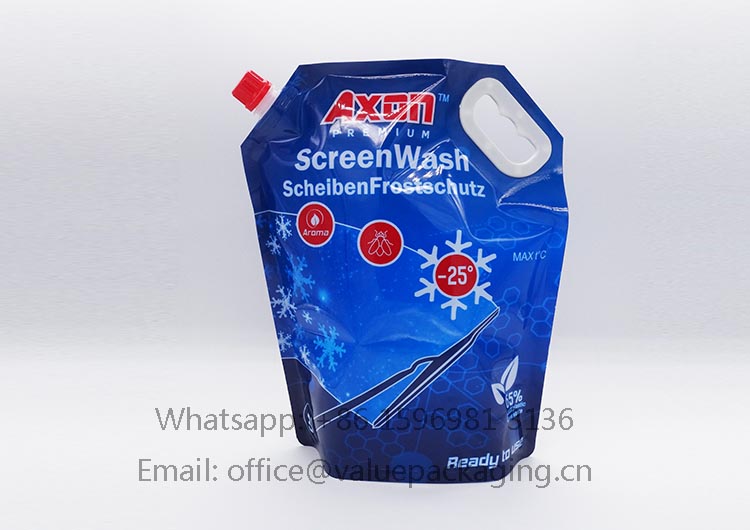 With a plastic handle placed on the corner, this package is easier for the end consumers to take away, and on the other hand, it will require a relatively larger doypack to hold 3itre liquids, with dimension as below.
Width: 260mm
Height: 320mm
Bottom Gusset: 130mm
Edge sealed width: 10mm
Read more here
3Liter short fat standup spout doypack with plastic handle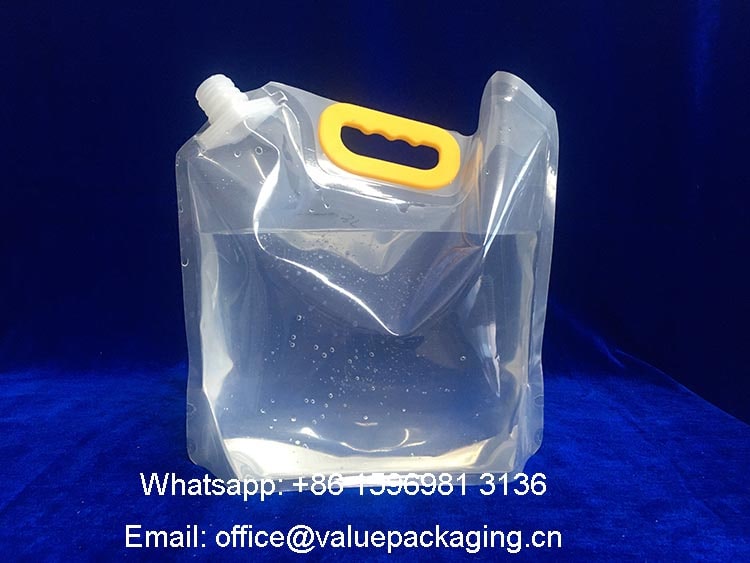 Some customers may like to get a short fat package profile for their proudcts,
Width: 300mm
Height: 300mm
Bottom Gusset: 120mm
Edge sealed width: 10mm
Read more here http://www.vp-packaging.com/standup-spout-doypack/volume/3litre-spout-pouch/what's-the-dimension-for-3litre-short-fat-screw-cap-doypack-package/
3Litre bag-in-box standing package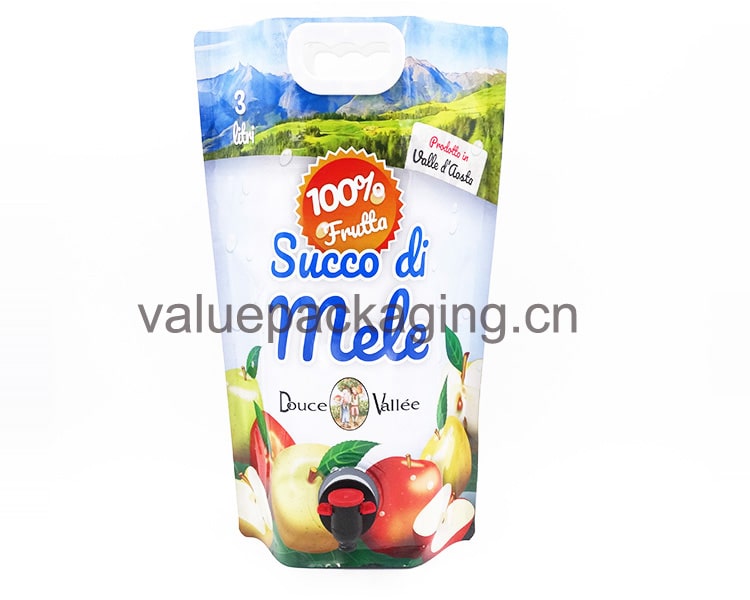 This is called bag-in-box standup pouch package, for 3litre juice packaging purpose. However, with the rigid aluminum foil laminate, this bag is able to stand well along and create a great branding for the juice products, so, the outer carton box is saved, with sizes as below.
Width:
Height:
Bottom Gusset:
Top Gusset:
Edge Sealed: 10mm
Ok, these are the main items we are producing for 3litre products package, and if you have any questions, just reach us for further assistance.