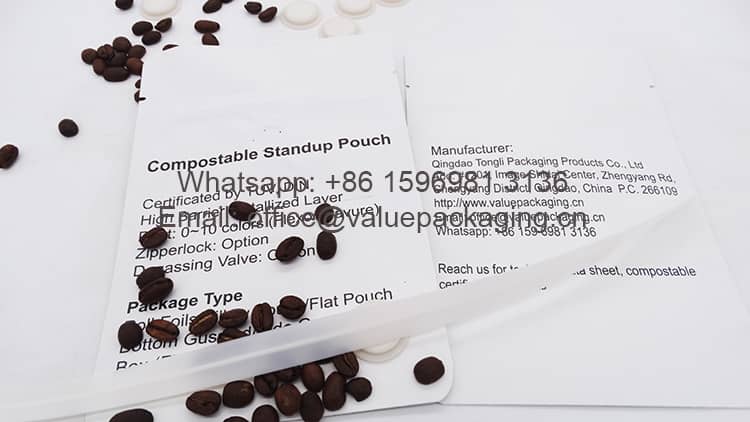 Compostable PLA zipper-lock can be applied onto biodegradable standup pouch package based on different foil materials. Zipper-lock is intended to easily re-close after the package is opened in consumers' place, and repeatedly use of the products, with good protection against the outside moisture and air.
Just like the picture below, when our compostable zipper pouch is intended for packing roasted coffee beans more than 250 grams, it is essential to enable the zipper with good re-sealability, to make sure the consumers will enjoy the freshness of the roasted coffee beans for a longer time.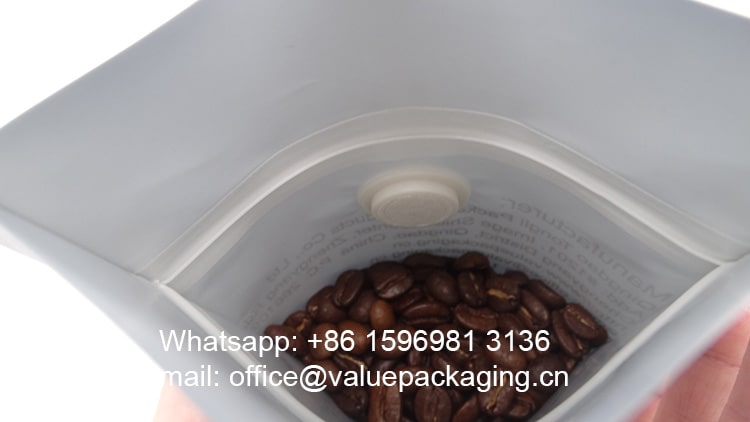 So, we will have to make sure the zipper-lock will be of good barrier for the package after repeatedly open-and-close. And in this post, we are going to perform the zipper-lock re-sealability test for our compostable standing zipper bag packages, hope you find helpful.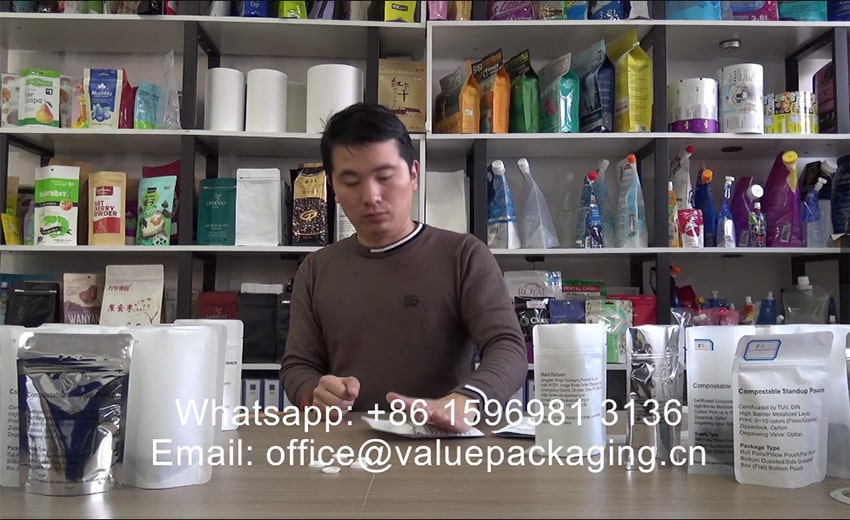 Of course, you may get a further understanding on the test process through the below video.
You may get more tests here zipper re-sealability test. Just reach us if you need further assistance.