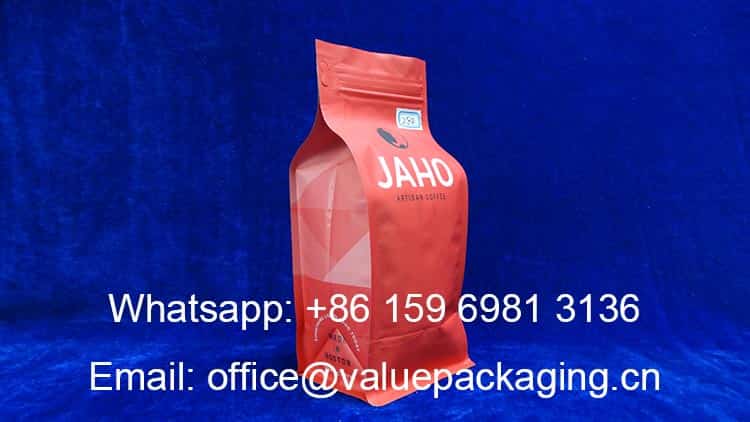 This amazing block bottom pouch is able to present excellent package profile for 340 grams of roasted coffee beans products. It is enabled with top matte lacquer coating which is able to improve the visual effect for the package, and the rip zipper also enable the consumers to easily tear the package and keep the roasted bean in original freshness for a prolonged period.
Great standup profile
Robust enough for product protection
High barrier performance to keep the original flavor as long as possible
Perfecet appearance
Foil Materials

Kraft paper, which is usually made from plant and wood fiber, finds itself a good film layer in packaging and printing applications as of below properties.
Metallized cellulose film is to deposit a thin layer of aluminum atoms onto the surface of cellulose film which is able to achieve below properties.
PLA is short for polylactic acid, which are usually derived from corn starch or potato starch, and intended to compost under home/garden or industrial conditions. Usually, it needs to be mixed with PBAT in produce process to achieve a commercial compostable film.
Package Dimension of 340gr Block Bottom coffee beans package
Width: 96mm
Height: 235mm
Bottom Gusset: 40mmx2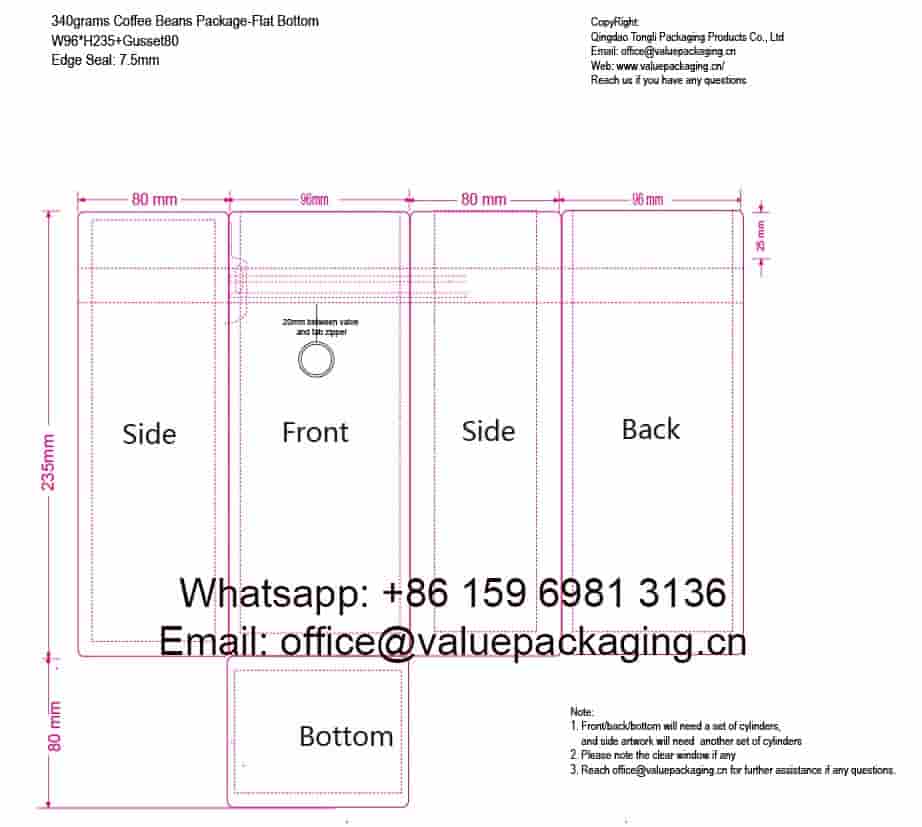 Filled Level of 340 grams block bottom coffee package
As below picture, When the flat bottom was filled 340grams roasted coffee beans.The filled level is about 70%~80%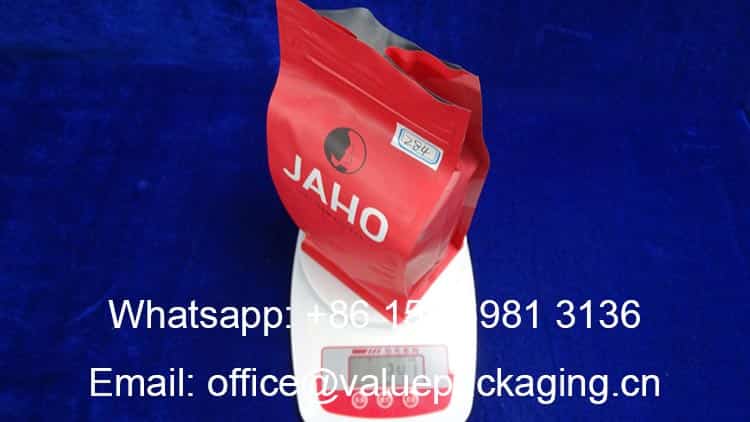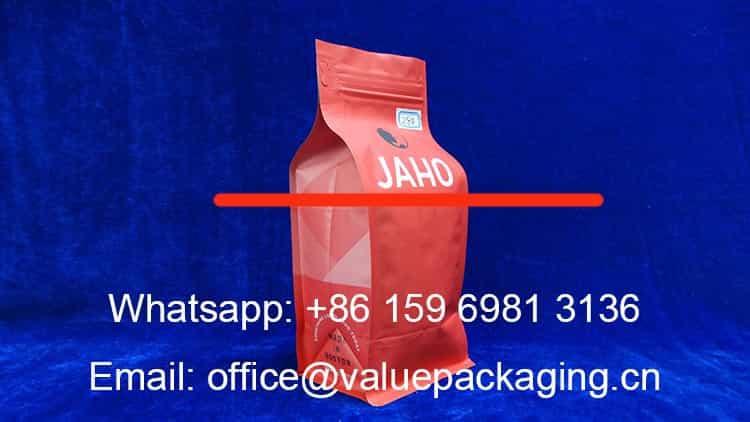 Bag Dimension Test Report of 340 grams Coffee package
For the dimension measuring, please check the pictures in the dimension test report attached below.The density of the roasted coffee beans used in this test is 370g/1000ml, which may differ from the one of customers' products. All the details regarding this bag dimension test are listed in the report, and you can share with your customers if you need.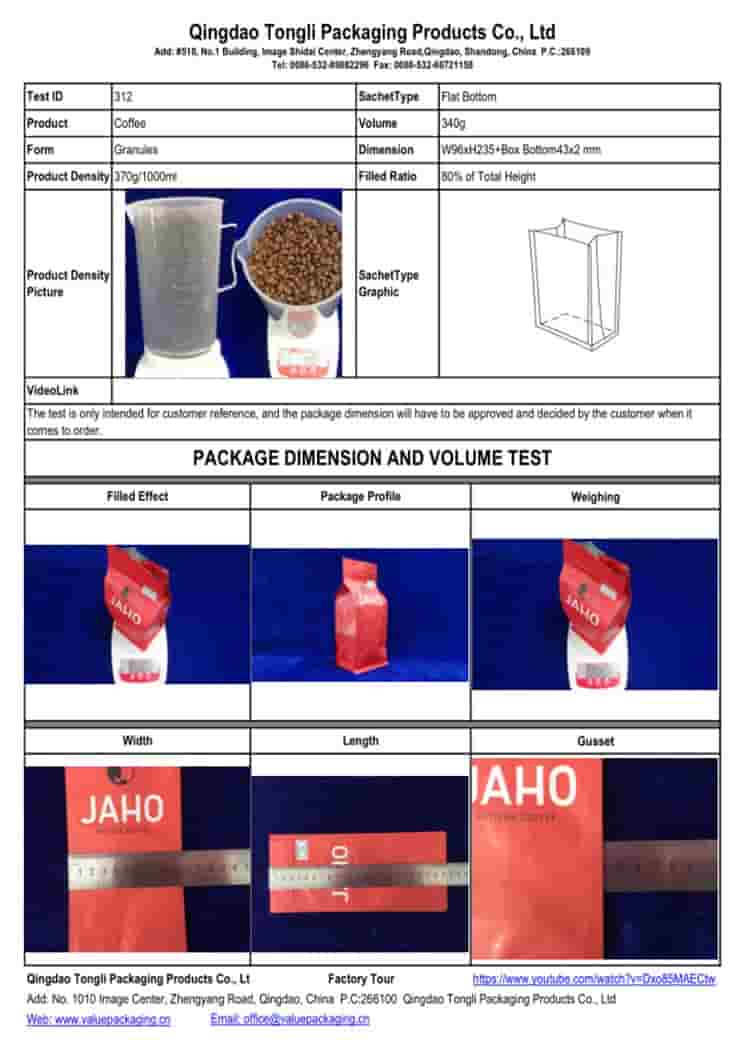 Artwork Design Template of 250g Bos bottom coffee pouch
The artwork design template should be helpful when you plan to print your logo and eye-catching artwork on this coffee bag, and you may just download it and send it to your design to fill the creative artwork. You are advised to feedback to us with Illustrator or PDF file with high quality (>= 300PPI)
That's all we have to say regarding the package dimensioin of 340 grams block bottom coffee pouch with clear window, and just reac us if you have any questions.