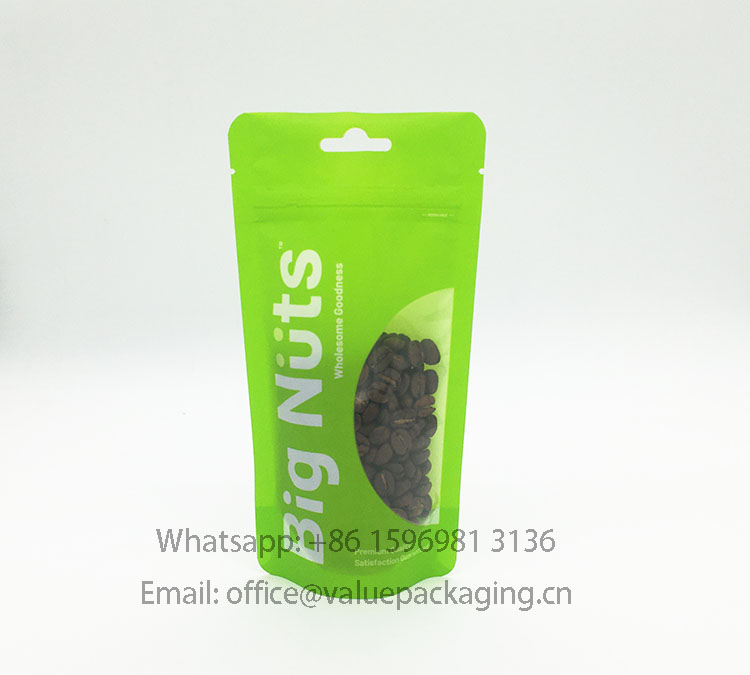 50grams coffee bag pack may be launched by the customers when they need to put it into trial purpose for their new products. If the customer would like to get the lowest cost for their trial, bottom gusseted pouch should be the one that is able to finalize with good standing effect.
Before moving into produce into the order, we will have to get a good balanced dimension for the 50grams coffee beans, and in this post, we are going to perform a filling test to decide the size needed, and also confirm on final filled effect.
Foil Structure
The foil structure for this clear window pouch is PET12/SiOx-PET12/LDPE75, with function layers as below.
PET12, working as outside print substrate
SiOx-PET film, working as clear high barrier layer and middle support layer.
LDPE film, modified with ultra high clarity, to achieve ultral transparent window, is intended to work as inner seal layer.
This foil structure is intended to achieve higher barrier property for the coffe bag, and able to achieve higher clarity for the window. If youl would like to get other materials for your bag, you may read this post (Packaging film materials for coffee bean bag).
Layout
As you can observe from the the below layout, there is inner zipper applied on the 50grams coffee bag, and euro hole which will enable the pouch pack being hung to the hool of the goods shelf.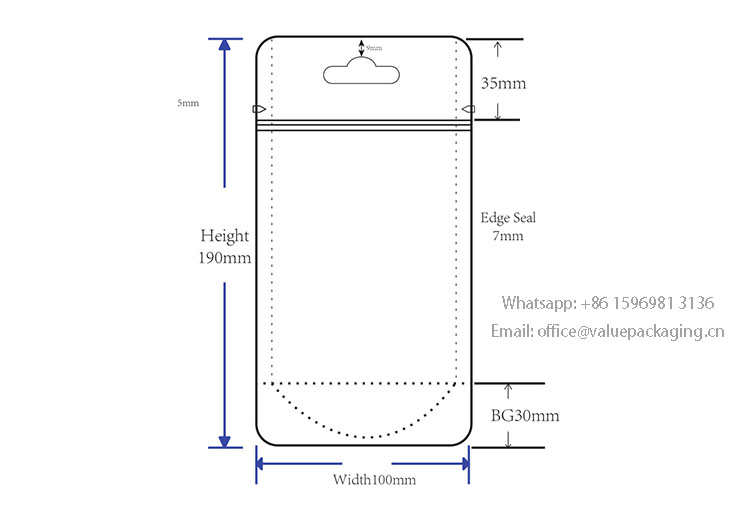 Dimension: Width100*Height190+Bottom Gusset60mm, with width of sealed edge 7mm
Filling Test
We are going to fill 50grams of coffee beans in to the pack and check the final filled effect for this package.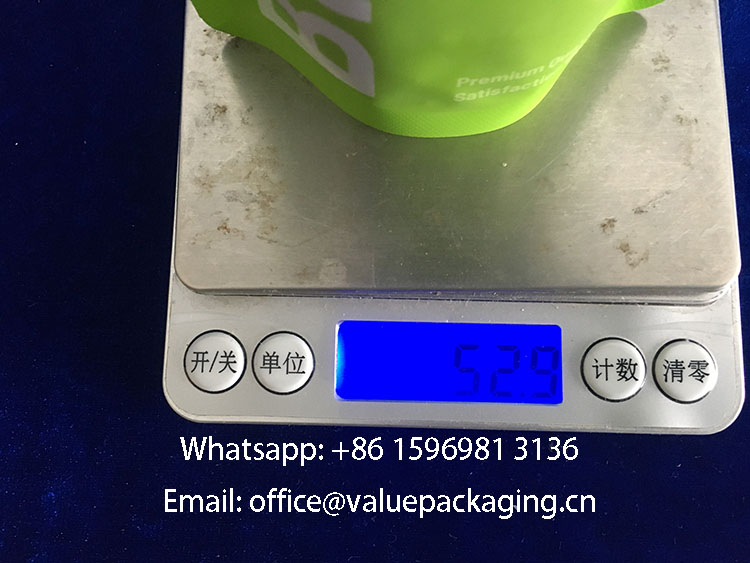 You may watch the video below for further understanding.
OK, that's our video test for this 50grams coffee bag, and if you are looking for other volumes of coffee bag, you may read this article. Ok, reach us if you have any other questions.
Dimension of coffee bags 50g, 100g, 200g, 250g, 12oz, 16oz, 500g and 1000g