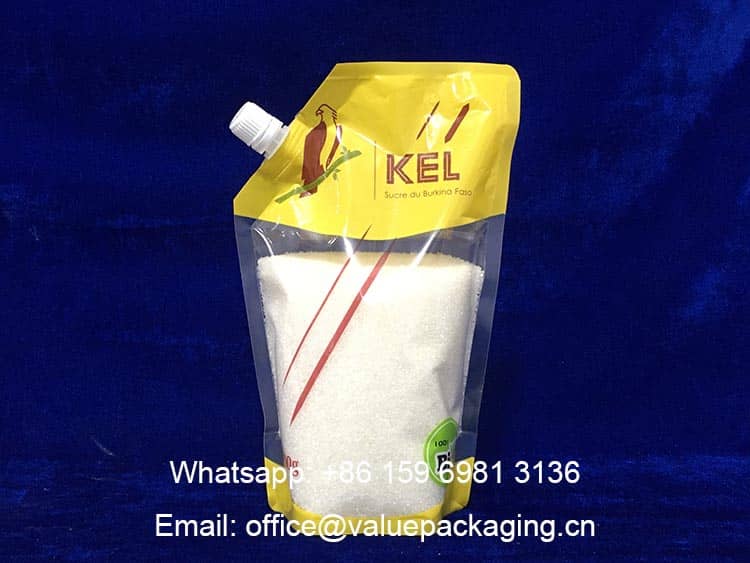 Hello, recently we are starting to produce a very beautiful standing pouch for 900gr sugar granules, and it is highly appreciated by the customer. In this post, we would like to share more on this package, we hope to our job will get our customers inspired in any way, and let's work together to achieve more fanstatic packages.
The main body of this 900gr sugar standing pouch is transparent, that makes much easier for the end consumers to get a quick peek into the inside products.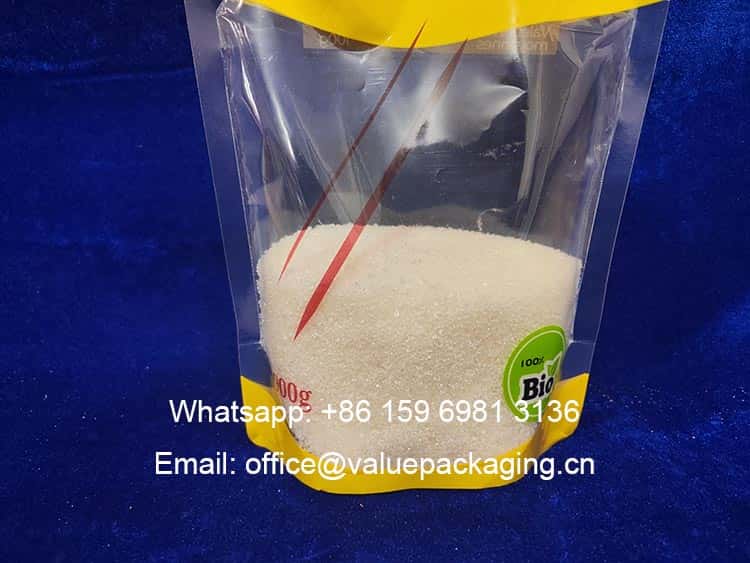 Upon our experience, for some products, the sales may be improved by 10~30% when there is clear window on the package,
Filled Level
The filled line of 900gr sugar takes up to around 65% of the total height, and nearly reaching the yellow background edge which highlight the logo. This would leave enough space on top, for the filling process on the machine. However, this customer does not obtain the filling machine yet, and he is going to fill the sugar granule from the top opening, and just seal it after filled.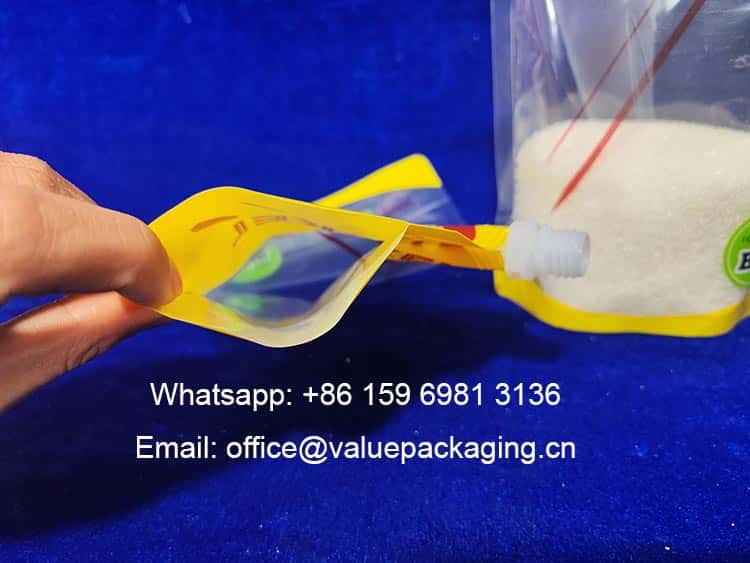 The customer is also able to fill this standup pouch on the vertical-fill-sealing machine when his business grow bigger in the future, and we have got this well settled from the beginning of this package.
You may read more here How to fill sugar granules into standing pouch at lower cost
Foil Structure
To enable the standing pouch with a better standing effect when 900 grams of sugar is filled into it, we reinforce the foil materials with 2 layers of clear polyester film.The middle PET 12 microns layer shown in the below graphic mainly works as a supportive layer for the final package.

Pouch Dimension
Width: 170mm
Height: 260mm
Bottom Gusset: 48mm*2 = 96mm
In act, the bottom expanded will be smaller than 96mm, as the sealed part will also take some of the space, and this bottom is very ok for supporting the bag into a great standing profile.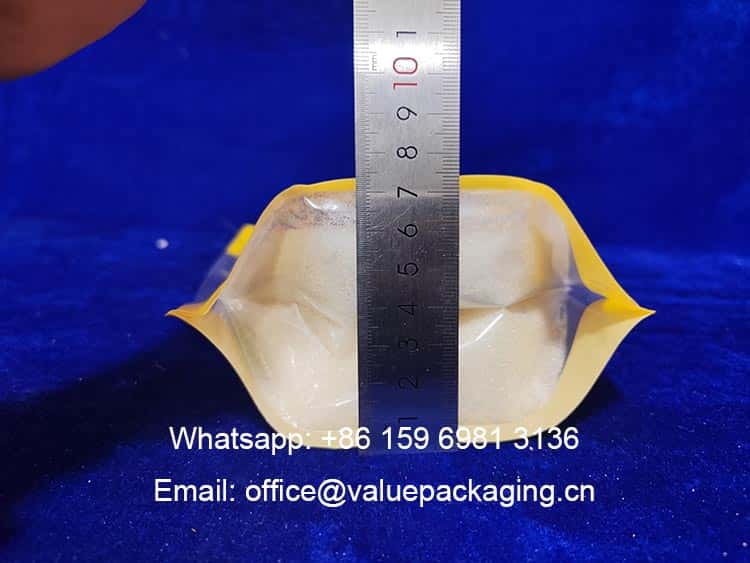 Test Video
You are advised to watch the video below to have a further understanding on the filled effect for the package, and welcome to reach us if you have any ideas.
Package Dimension Test Report
This dimension test report is issued by our company, so all the details regardiing this package can be included for customer review.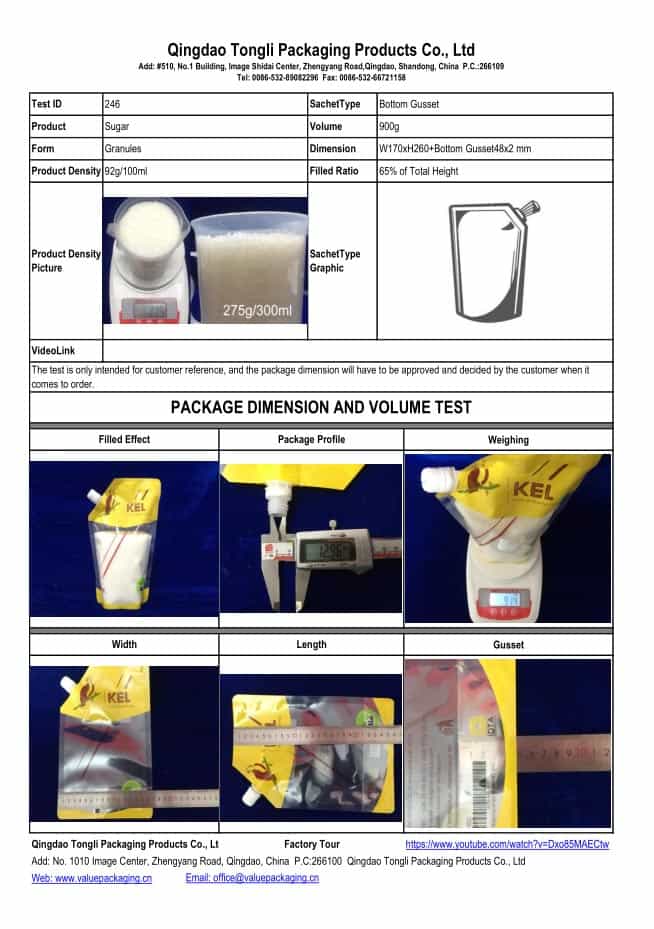 You may also download the report in PDF format, for your customer's further understanding.
Artwork Design Template
Here is the template and you may download it and forward to your designer if you would like to print your own logo, and it really takes much creative work if you would like to get a fantastic package, and design is the first step.