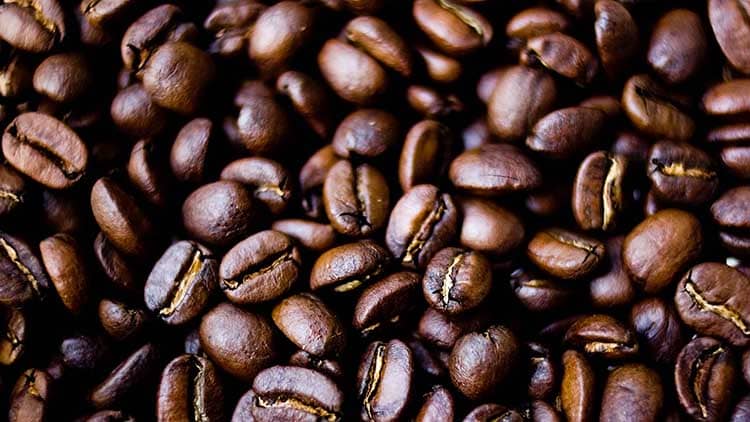 Black color comes very natural to coffee bag packages not only because of the matching black appearance of the well-roasted beans, but also heavy black color is able to create quality visual effect for the coffee packages. Just keep your eyes, and think a second about white car and black car, you will know what black means to the coffee packages.
As an experienced producer of coffee bags, we produce black bags much more than white bags, regardless of high glossy black or matte black.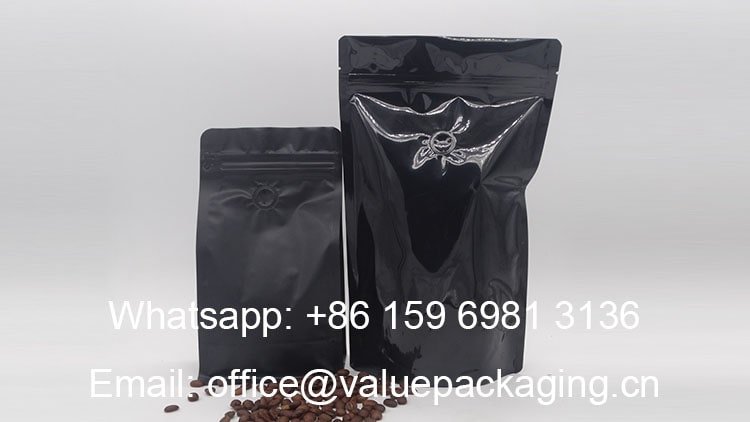 Of course, matte black is much more preferred by the consumers, as the glossy reflective effect may not work so great as matte packages when the consumers just lay an eye on it.
So, matte black really matters in coffee packages. Here in this post, we are going to have a further understanding on how to evaluate the matte black pring quality on coffee packages.
How black is black?
Pantone color system lists some of the most common used black colors in the manual, and in actual printing process, there are more variants regarding black colors.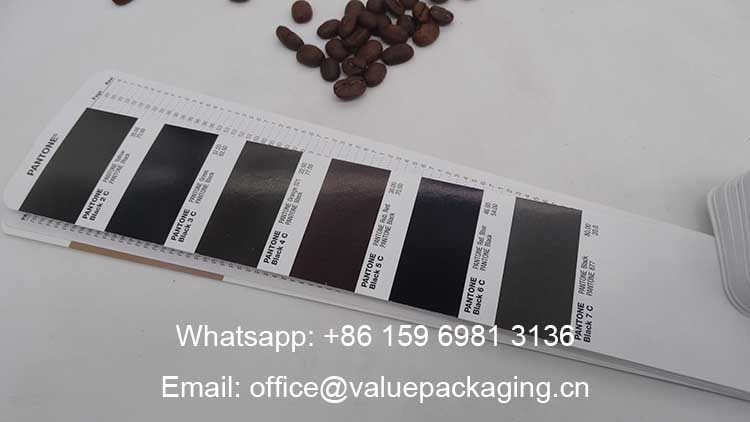 The final effect for black color will not only be presented by the ink, but also the mixing of inks and craftsmanship, and substrate films will influence the appearance.
However, one common standard for judging black color is purely print, which gives people a well-settled eyesight feeling.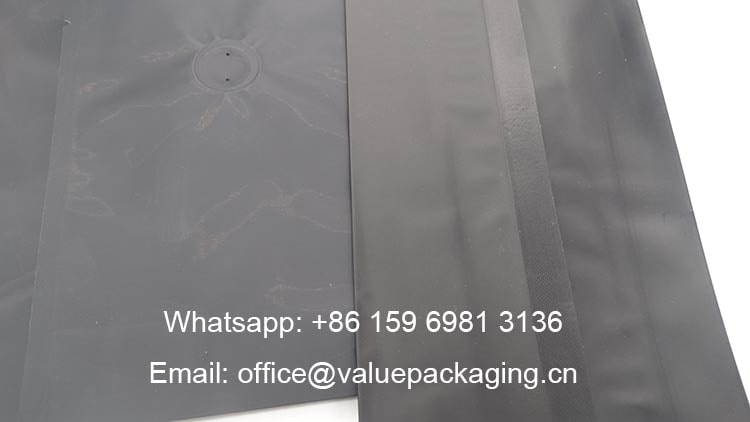 and it is easier to have a further undeerstanding through the video below.
Usually, it is difficult to judge a color just by the pictures or videos, as the RGB system differs from each electronic screeen, which will cause more difference. So, we would love to share the sample of premium quality black printed coffee bags for your further understanding.
Matte Lacquer Coating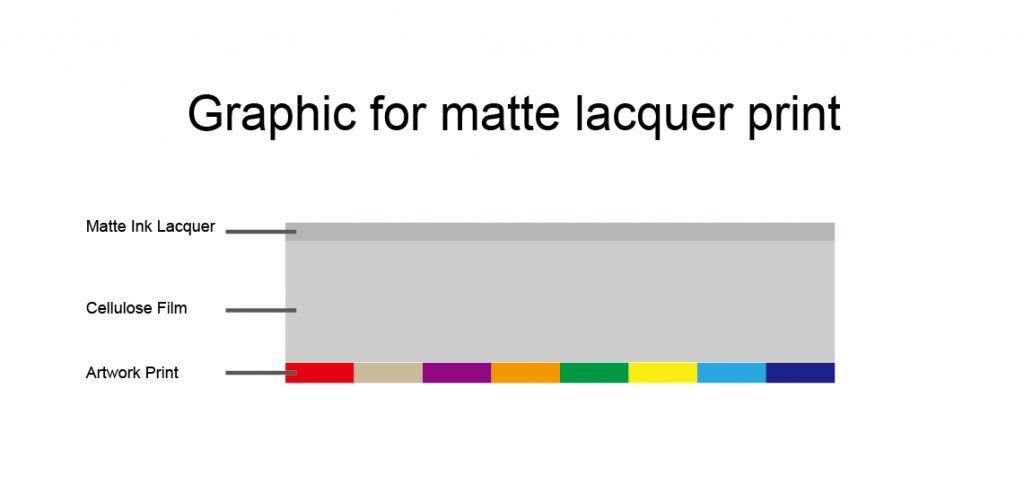 Matte lacquer is usually applied on the outside layer of the print substrate, which is able to fight against the glossy reflective effect of clear substrate film. As you can get it from the below picture, when the matte lacquer is removed by the solvent, the glossy black part will be in a contrast to the matte surroudings.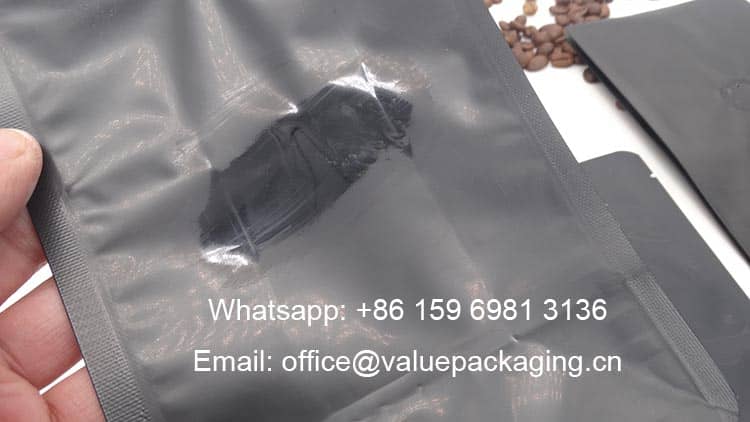 It is not easy for you to understand that the matte lacquer coating is not fully trasnparent, and it will surely reduce the saturation of the black color.
In actual print produce, some of the matte lacquer coating may not be achieved in premium quality, which may appears like a white layer applied over the black package, like below picture. That would make the matte finish in a low-level visual effect, and should be avoided in quality coffee packages. If you ever happen to come this bad matte finish bag, you may just come to us for a better and reliable supply.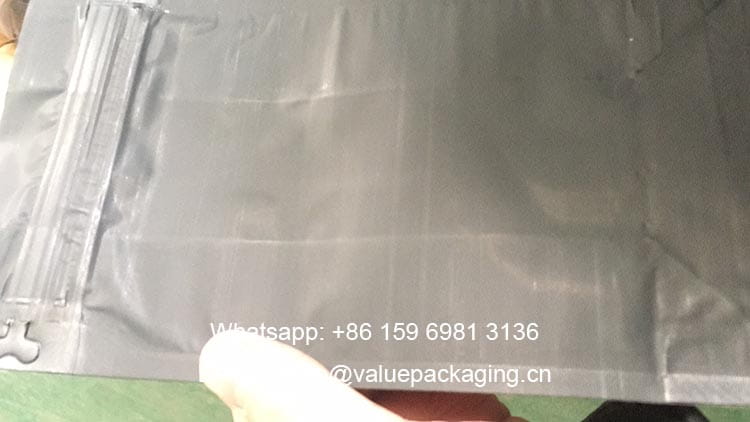 Hidden Scratch lines on coffee bag
Small hidden scratch lines are a side-effect of bad matte lacquer coating when the bags are made on the bag-making line. The adhesion of matte lacquer to the substrate film may not be good enough, or the coating is not abrasion-resistance, so when the roll film goes through the rollers, the appearance may be damaged, and form the small hidden lines as below picture.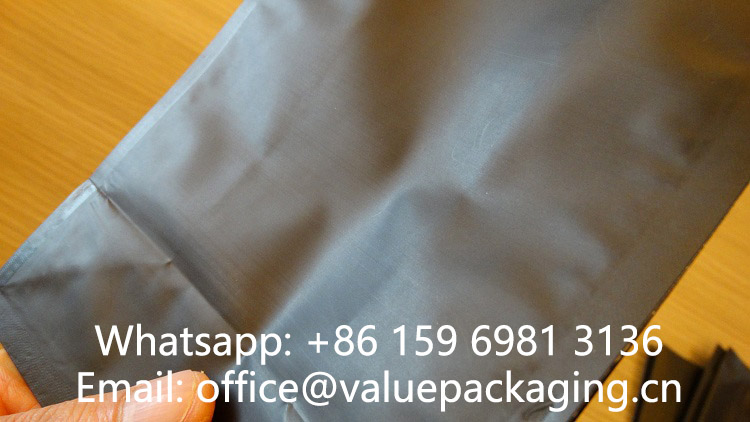 At present, our premium quality coffee bags are nearly free of these hidden scratch lines, which is able to create high-level package profiles for our customers, that also include these matte black coffee bags.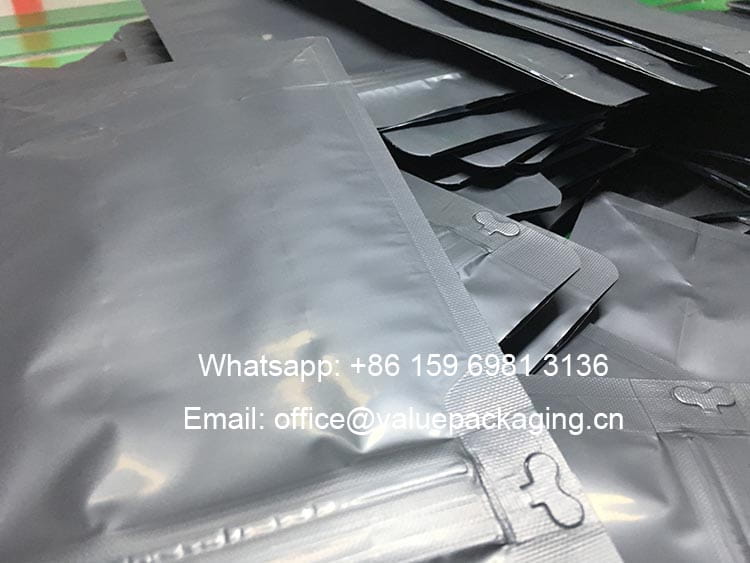 Watch the video below for a further understanding.
OK, these are what we have to say to evaluate the print quality for matte black coffee bags, and we are glad to share our sample bags for your further study once you have any interest. Good luck for your coffee business.