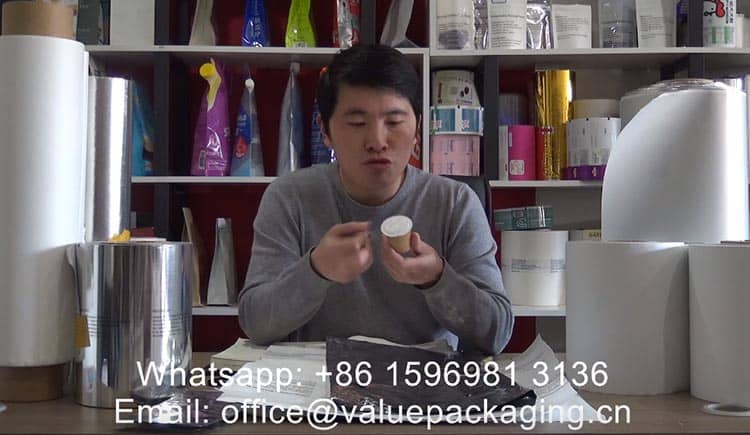 Some coffee brands would like to choose eco-friendly packages for their coffee capusle, among which compostable pods and lidding foil are the most ideal, which comes from soil, and finally degrade to soil, with graphic showing the forming and degrading process.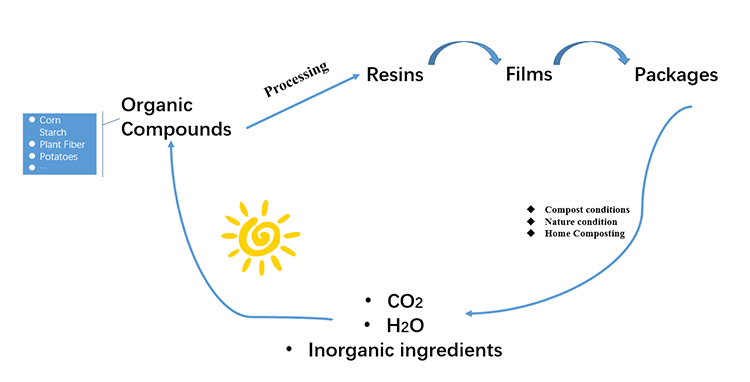 As a reliable flexible converter, we have developed fully compostable lidding foil for coffee capsule with great properties listed as below.
Quality print
High barrier
Easy puncture
Great sealing strength
High sealing speed
This lidding foil is highly appreciated by our coffee customers, and we are going to give a further analysis on the foil materials and performance.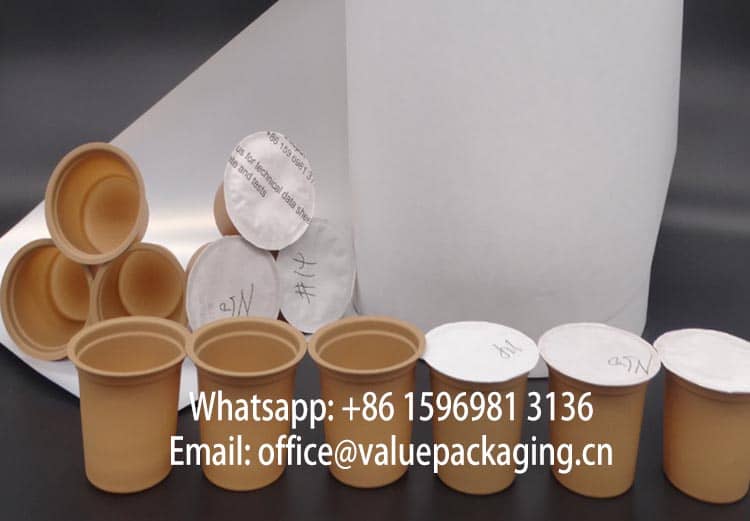 Substrate Film Materials
The first step to achieve compostable coffee lidding foil is to choose the substrate film materials that are fully compostable. Below list is the film materials we are applying to finalize our fully compostable lidding foil.
You are advised to have a further understanding on these film materials and certificates with the superlink. Furthermore, we are performing the compost and degrading test for these film materials, home & Garden composting conditions, and nature soil conditions, you may read it for more.
Compostable Foil Structures For Coffee Lidding Foil
There are some different foil structures applied for the compostable coffee lidding foil, with the customer perference on the properties,
Kraft Paper/Cellulose/PLA+PBAT Film
Cellulose/Metallized Paper/PLA+PBAT Film
Metallized Paper/Cellulose/PLA+PBAT Film
Cellulose/Metallized Cellulose/ PLA+PBAT Film
Kraft Paper/Metallized Cellulose/ PLA+PBAT Film
Metallized Paper/Metallized Cellulose/PLA+PBAT Film
As to the thickness of each substrate film material, there will be some variants in application, and to realize the best lidding foil suitable for the customer, the thickness of film materials should be seriously considered, which would be introduced in future posts.
The key thing next is to get a further understanding on how these compostable lidding foils perform.
Quality Print
We offer flexo print and gravure print against your artwork design, which are both able to present fatanstic print effect. Water-based ink can be used by flexo print, which is more eco-friendly and sustainable for your coffee packages.
Not only simple vector or texts can be printed on paper substrate or cellulose film, however the compolicated physical product image can be printed on cellulose film, even with matte lacquer coating, as below picture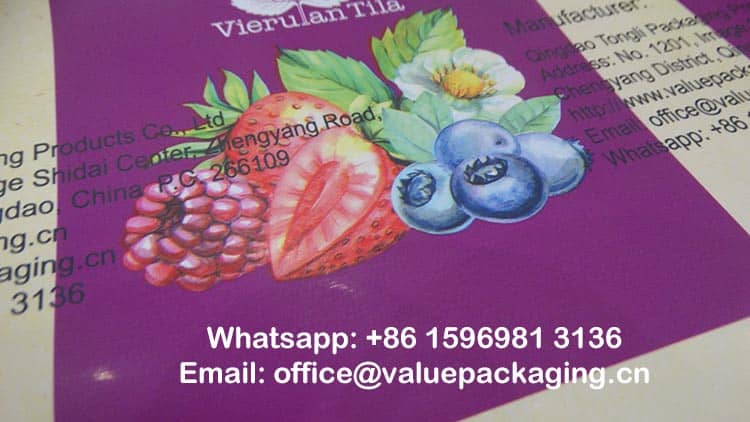 You are advised to read here if you want to get a better understanding on the artworks printed on compostable foil materials.
High Barrier Performance
In most common cases, the barrier performance usually means the transmission rate for water vapor, oxygen, and sunlight shield property. For coffee lidding foil, high barrier performance is surely needed to keep the coffee products in original freshness as long as possible.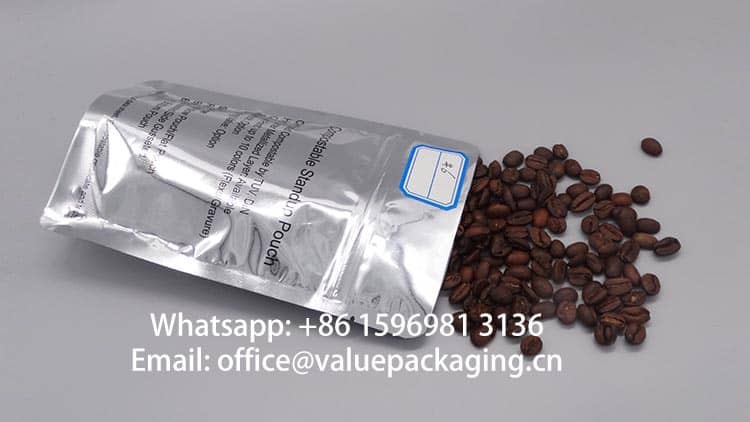 In our compostable lidding foil, we provide aluminum metallized layer on the substrate film, which is a most common and cost-effective method to ensure barrier performance. In actual application, one or two metallized layer is applied in the foil structure, with water vapor transmission rate, oxygen transmission rate listed in below table.
| | | |
| --- | --- | --- |
| Foil Structure | WVTR | OTR |
| Kraft45g/PT30/PLA40 | | |
| PT30/Metallized Paper69g/PLA40 | | |
| Metallized Paper69g/PT30/PLA60 | 17.3 | 1.12 |
| PT30/MPT23/PLA60 | 175.7 | 0.16 |
| Kraft45g/MPT23/PLA60 | 158 | 0.22 |
| Metallized Paper69g/MPT23/PLA60 | | |
We are still working actively on improving the barrier performance, like improving the thickness of aluminum metallized layer, and AlOx coated Cellulose Film. Of course, we will keep these progress updated in this post.
Easy Puncture With PP Straw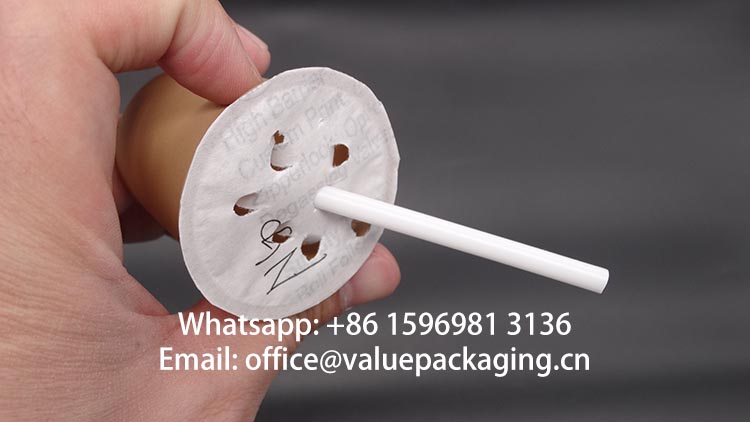 In the steam process, the lidding foil should be easy to puncture. Actually, our lidding foil can be easily punctured with a plastic PP straw, which is most commonly used for puncture the lidding foil for yoghourt cups.
You are advised to watch the video below to understand the test process, how easy this liddiing foil can be punctured.
Read here to understand how to test the easy-puncture property for coffee lidding foil.
Great Sealing Strength
During the steam process, a certain pressure will be caused inside the capsule, which needs the lidding foil to be tightly sealed without any leakage. Usually, we test the sealing strength of the foil to the cups by squeezing the sealed capsule very hard, to check if any of the sealed capsules burst.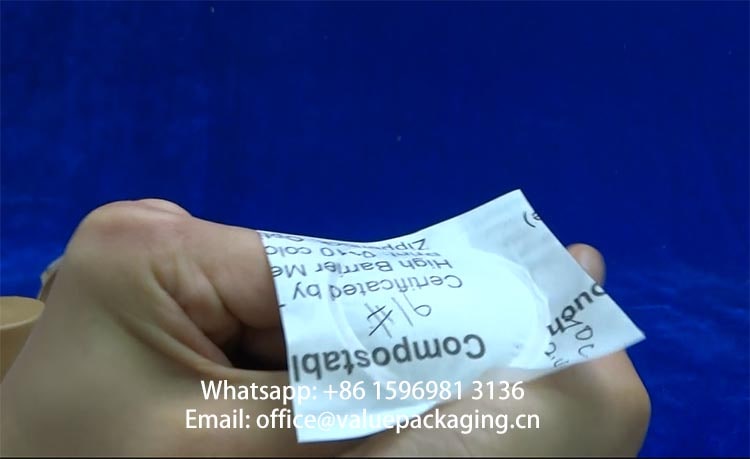 HIgh Sealing Speed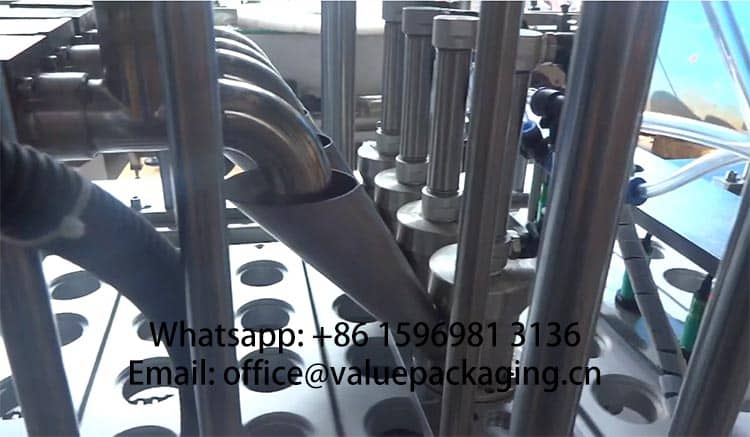 This lidding foil can be sealed by ultra-solnic sealing or heat sealing process, and to improve the sealing speed, the thickness of film materials applied and especially the initial sealing temperature of the inner PLA+PBAT film should be carefully considered. Here, we are trying to provide a finished lidding foil with expected sealing speed on your produce line.
Here is the video explaining on the knowledge and properties for compostable biodegradable lidding foils for coffee capsule, for your interest.