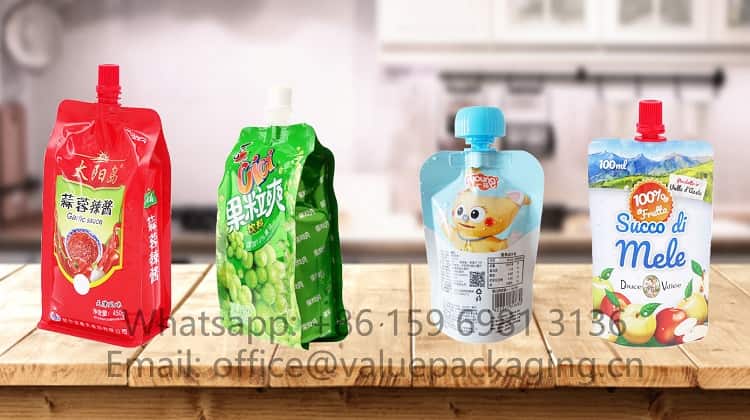 Standup pouches with spout enable the pouch to have a good control on the pour out of the inside products, and on the basis of good standing effect, standup pouches with spout are quite good package branding for many liquid products.
As previously traditional packaging for most liquid products, they are mostly packed in bottles or jars in plastic, glass or metal materials, all these packaging materials are hard materials, that may lead to higher packaging cost, higher transportation costs, and sometimes not so safe for some products, like glass bottles for baby foods.
So, standup pouches with spout are becoming more and more popular used for liquid products packaging, with several advantages as below
Lower packaging costs
Flexible soft, with lower transportation costs
Full body print, enough branding and consumer impression
Safe consideration than glass bottles
Easy use
As a reliable and serious manufacturer for standup pouches with spout for 15 years in china, we are going to list the actual applications for the standup pouches with spout
1 Fruit Juice
Fruit juice packaging is the most popular application for standup pouches with spout, as fruit juice need to be lower packaging costs for fierce market competition, and also fruit juice market is so fierce competition, some juice manufacturers need to present their products in another different image, so more and more fruit juice are packed in spout pouches.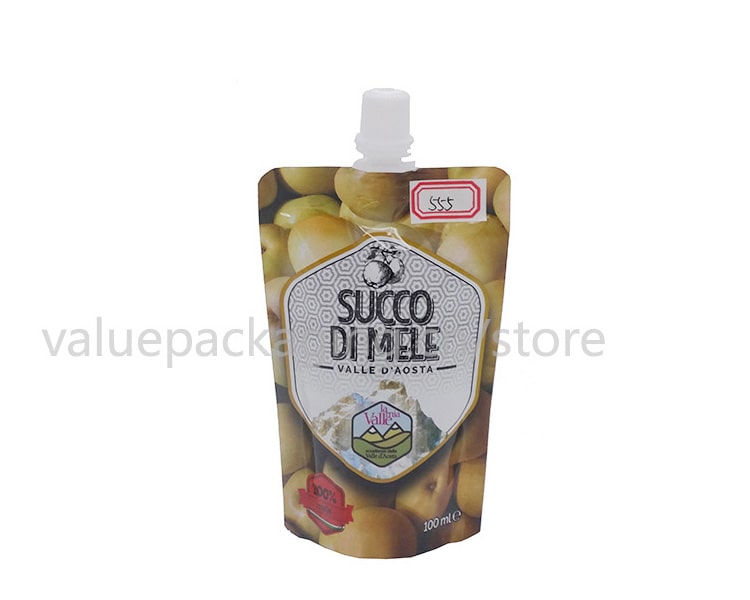 2 Ketchup & sauce
3 Baby Food