PLA film is one of the most common compostable and biodegradable rewable packaging film for food products, and serving for more and more products. To finalized the best ideal effect for our packages, we will have to get a good understanding on the properties for PLA film.
In this post, we are going to have a talk on the clarity of PLA film.
When you just look at the rolls of PLA film, it seems white and opaque, just like the roll on the rewinding roller as below.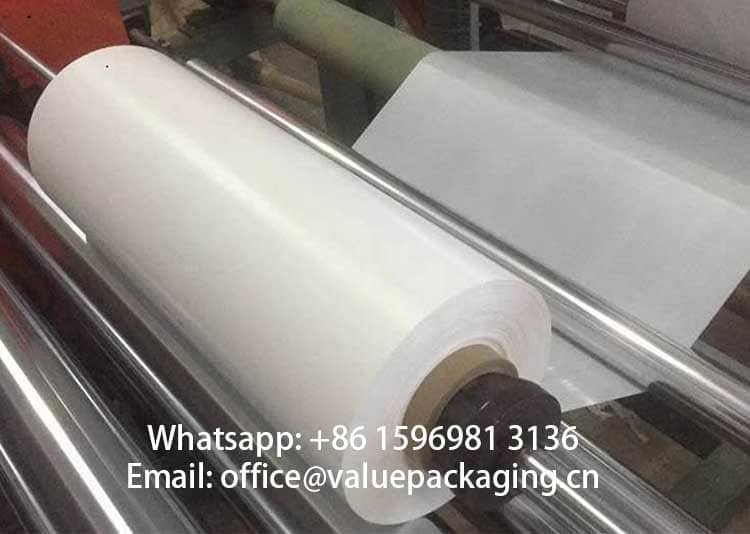 However, when we try to observe a single layer of PLA film, it is actually semi-opaque. That is quite different from the excellent transparency for BOPLA film (which is biaxially orientated in produce).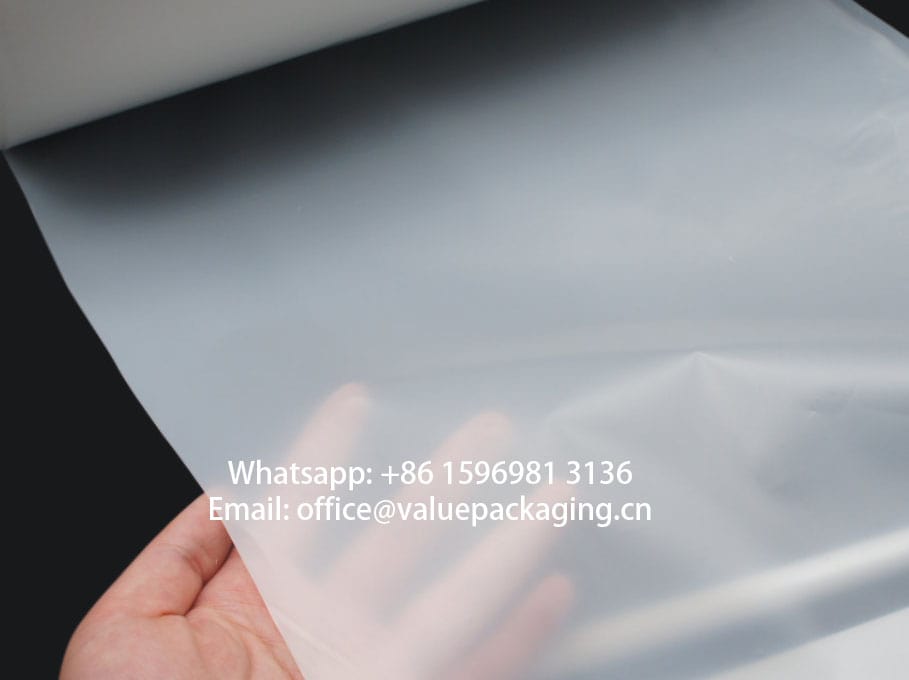 Usually, the clarity for a plastic film is evaluated by Haze, which usually ranges from 60~70%.
Below shows the standing coffee pouch with foil materials BOPA40/PLA40, and you can see the effect when roasted coffee beans are filled into the package, the profile of coffee beans is also visiable to us, in a blur way.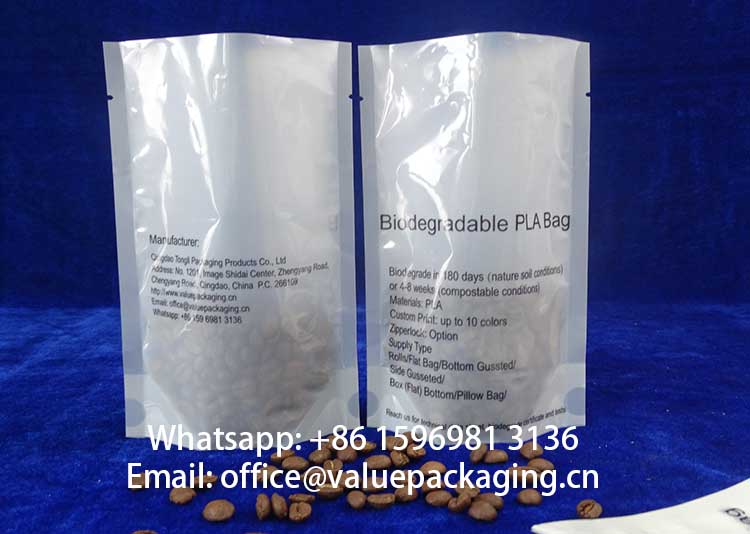 OK, hope this post would be of help for these customers who want to achieve ideal packages for their proudcts. Just reach us if you have any questions.