Cellulose film is certificated compostable and biodegradable film materials in flexible packaging industry, which can either work along for wraps, or be laminated with other film materials. Wigh high clarity, cellulose film can be achieved with amazing artwork print on the final package.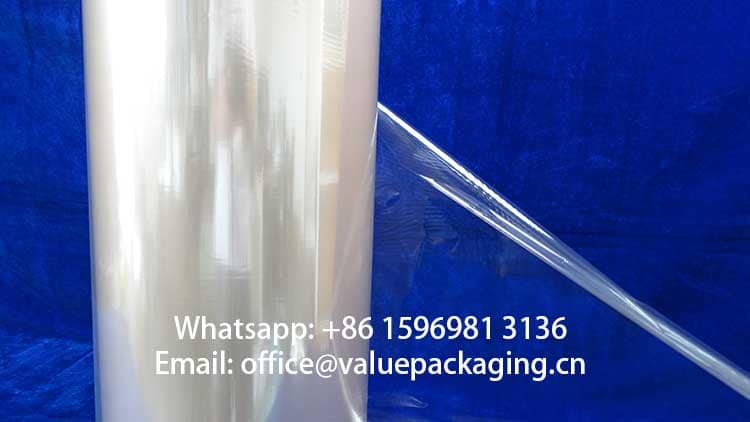 Directly print on the surface
The artwork can be directly printed on the surface of clear cellulose film. Due to the bad heat seal strength, when the compostable cellophane film works alone, it is usually intended as twist wrap, for sugar candies, bread and cakes, etc.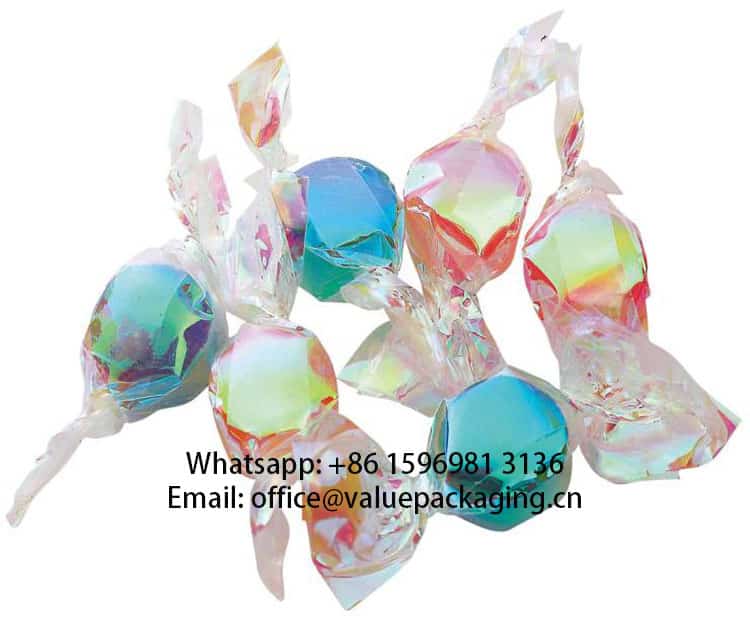 Reversely print on the inner side
Due to high transparency, CMYK color and pantone color can be printed reversely on the inner side of cellulose film with amazing print effect. For our factory, we usually apply the print process by gravure print method, with one print cylinder going to print one color, shown in below picture, you can find the black color is printed onto the clear film.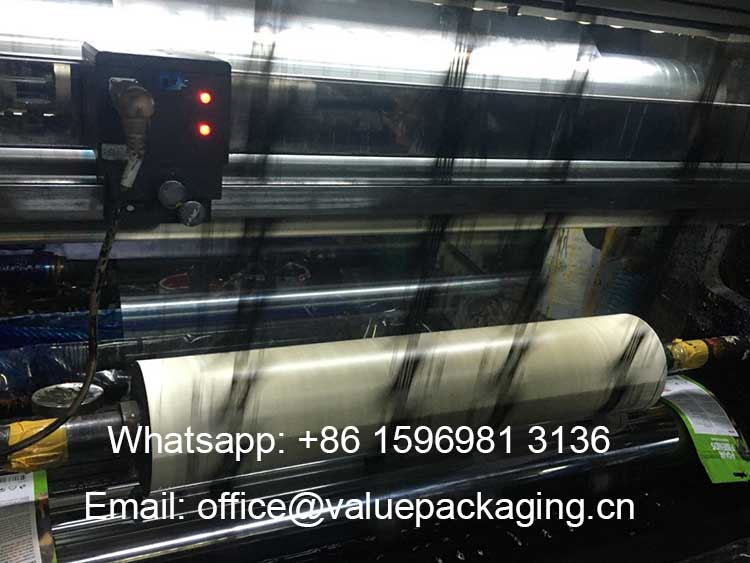 After print, the cellulose film will have to be laminated with other compostable film material, like kraft paper, metallized paper, metallized cellulose film and PLA film (either blown film or biaxially-orientated film). The picture below shows the graphic of PT/Kraft Paper/PLA triplex foil materials.
The triplex compostable laminated foil can be further processed into rollstock, or formed into kinds of standup pouch package, for coffee beans, snacks, confectionery, dried fruits, etc.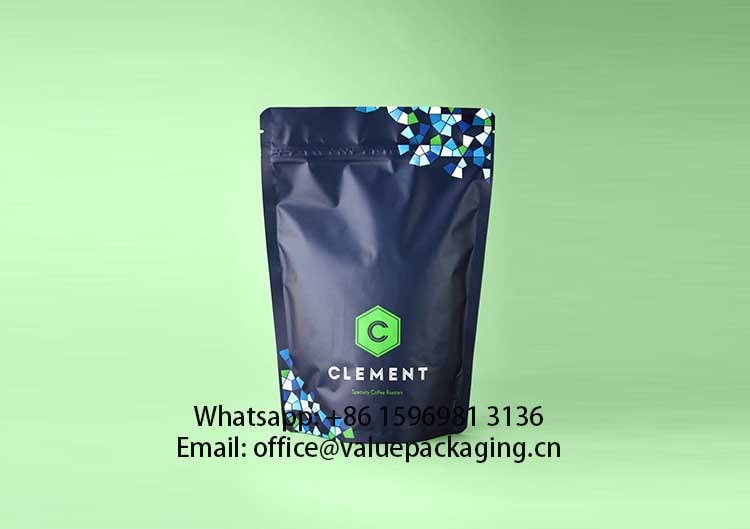 Print Produce Procedure
Artwork design
We are going to provide design template when the customer locate the package type and dimension needed for his products, and the customer is advised to forward to us the artwork in Illustrator or PDF file for our review. We would need to check if there is any thing to improve on the original artwork, to achieve better printing effect.
Print Proof
After our review on the original artwork, we would present print proofs to the customers, to confirm everything goes on well as both parties agree.
Print Cylinder Making
The print cylinder is intended to carry the information of the artwork with tiny cells engraved into the surface.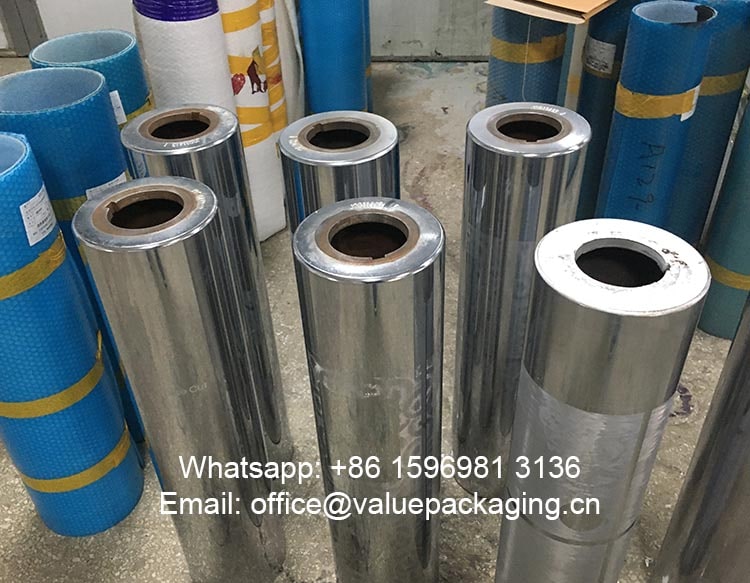 Cellulose film sourcing
The biodegradable cellulose film have to be sourced with width meeting the web for the print cylinders.
Printing
After all things well prepared, printing can start with automatic in-line inspection, that is able to remove more than 98% of the apparent defects.
Ok, here we have shared how to print on biodegradable cellulose film, and hope what we share is helpful for you. and you are welcome to reach us if you have any questions.