For some chilli sauce manufacturers, it is always helpful for them to get lower cost on the packages, and in this post, we are going to share with you a plastic pouch intended for 500 grams chilli sauce products, which can achieve the lowest cost among all the plastic packages.
Foil Materials Structure

This graphic shows the typical structure for the most cost-effective and reliable plastic bag package for 500 grams chilli sauce, with each layer function as below.
PET film, usually 12 microns, works as outside print substrate film and mechanical support layer
LDPE film, with thickness adjustable against customer requirements, from 78 microns to 128 microns for 500g sauce application
This foil laminate should be strong enough to hold 500 grams of chilli sauce, and you are advised to learn more about the mechanical property of PET12/LDPE foil laminate here.
The layout of 500 grams Chilli sauce Poly Pouch
The package dimension for this 500 grams chilli sauce pouch is W113XH260mm, with diecut line as below.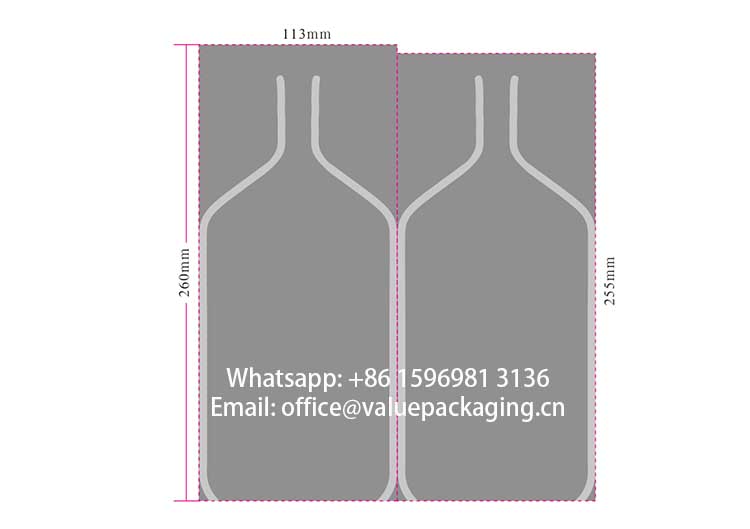 If you look closely, you can find out, the top edge for the front side is 5mm lower than the back side, that is intended to the easy filling of this plastic bag when the workers grabs this pouch and put it against the filling nozzle on the filling machine.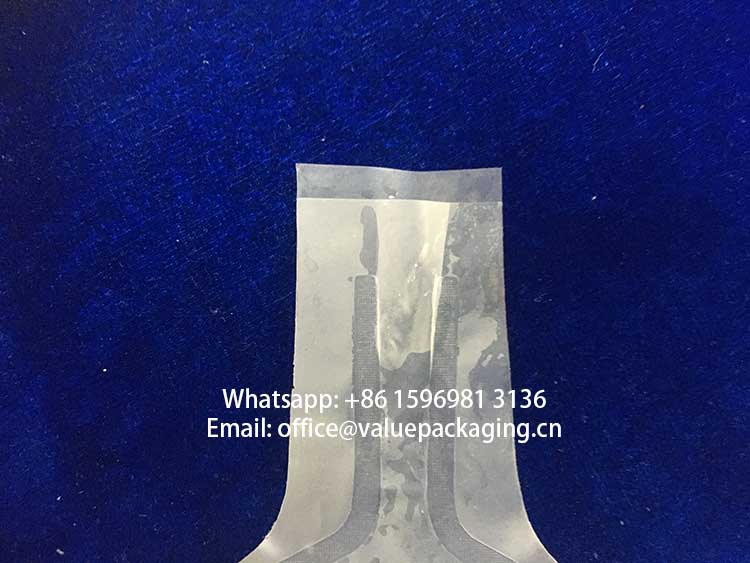 Filling Test Video
We are going to fill 500ml water
Design Template
This design template is intended for the designer's creative work, and you can just forward this PDF file to him, and Illustrator or PDF files are preferred at our side for further work.
How to fill 500 grams chilli sauce plastic package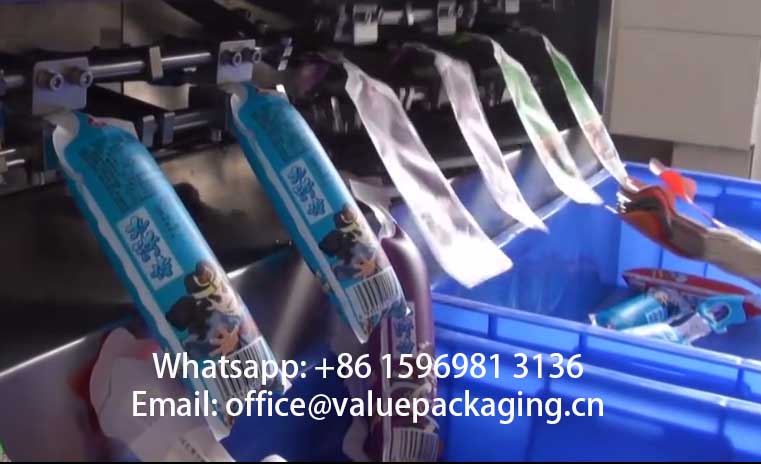 Skilled workers need to grab the plastic bag and push the opening against the filling nozzle, and when the poly pouch is held tightly by the clamp, the worker can release the pouch, and then the machine will achieve the filling process, seal the pouch and release it after sealing. You are advised to watch below video for the operation process.
Ok, here we come to the end of this post, and hope this post be helpful for your choose of ideal package for chili sauce product and you are advised to reach us if you need any assistance.