Some coffee roasters or brands may like to lauch their new flavors into the market in a promotional or trial-use way, which usually need the coffee beans well packed in a small cute package, like the cute standing bag as below. This matte black coffee bag is well produced for a customer located in New York, without custom print, so it can be well intended for promoting different flavors in an uniform package.
In this post, we are going to share with you the package dimension and filled level for this 2oz standing coffee bag.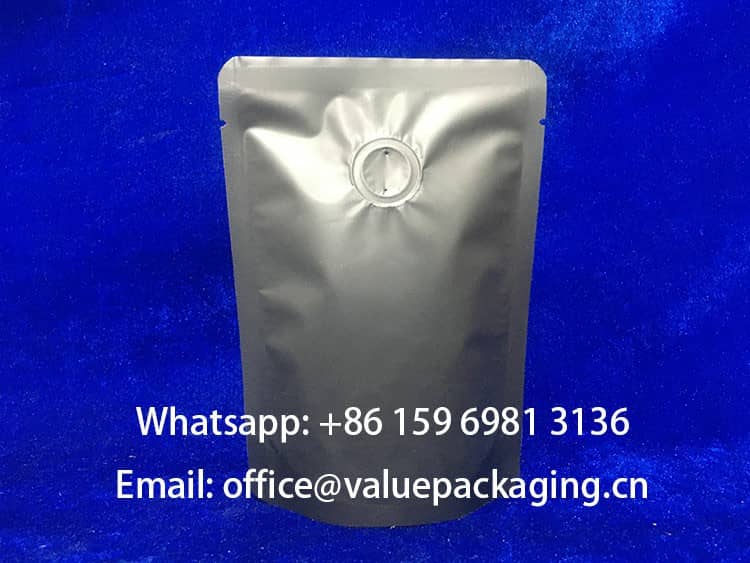 Packaging Foil Materials
Aluminun foil sheet is applied in the foil materials, and it works as the main barrier and supportive layer in the package. With two layers of PET film applied, this foil structure is going to be more robust and enduring for the filling and distribution process.
Package Dimension
Width: 105mm
Height: 150mm
Bottom Gusset: 25*2=50mm
Below graphic shows the layout for this small package, and you can easily figure out, an air release valve is applied on the package.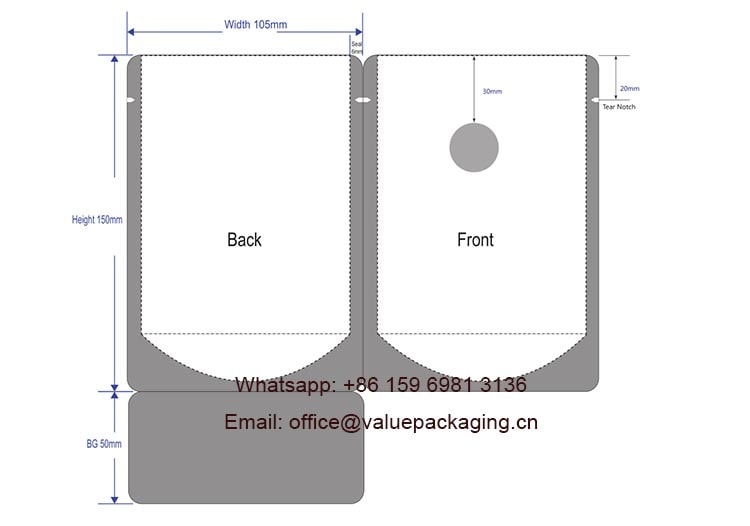 Filled Effect
When 2oz of roasted coffee beans (density 370g/1000ml) are filled into the standing pouch, and viewed from the top opening, you can see there is enough space above the valve place for the sealing operation.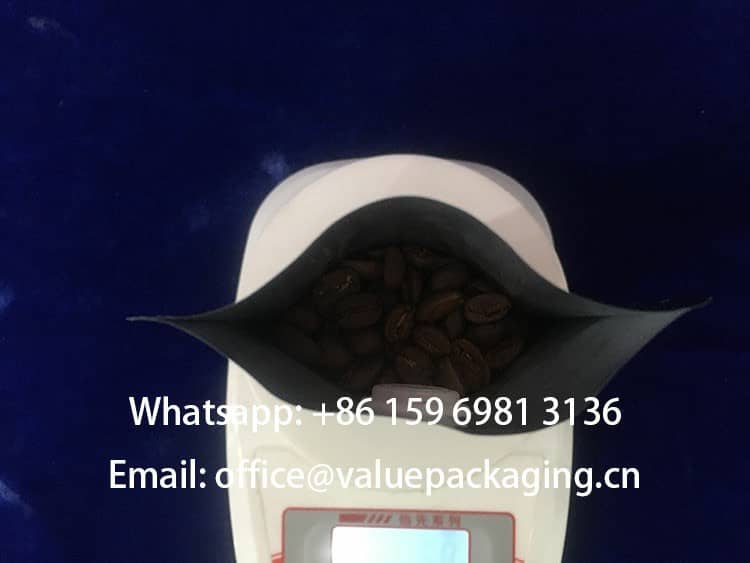 That would be able to create an ideal standing profile for the products.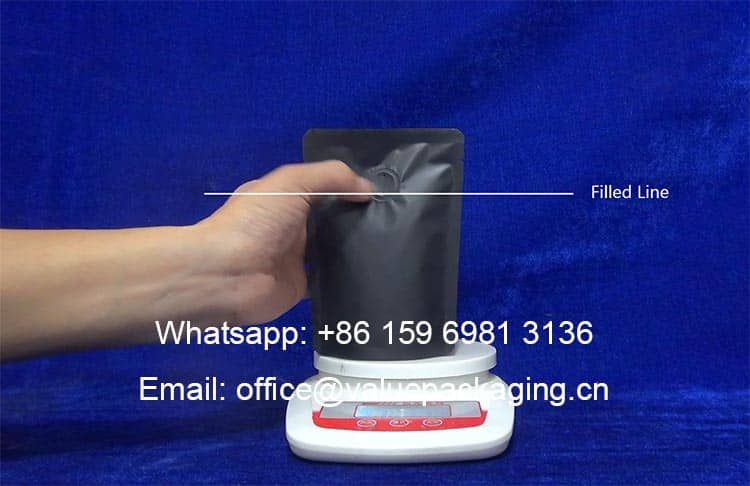 Video Test
You are advised to watch the test video below to have a further understanding on the filled level and dimension measurement for this 2oz bag.
Package Dimension Test Report
We have this package dimension test report issued against the roasted coffee beans we have in our hand, with density 370g/1000ml, and you may refer to this report for more details.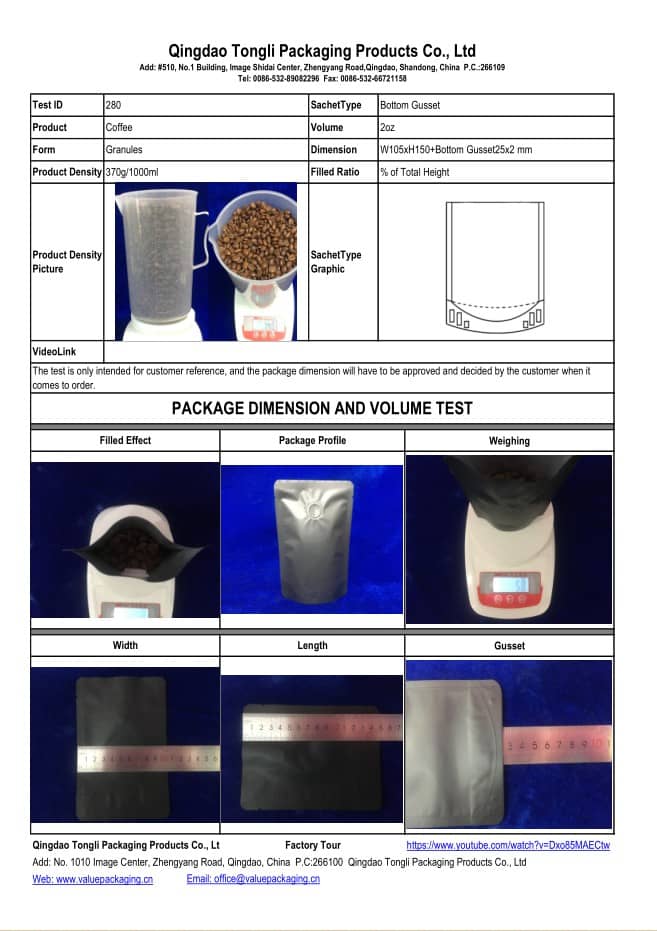 Download this test report here.
Design Template
If any customer is going to print their own logo onto the package, here is the design template for this 2oz standing coffee bag for your artwork design.Just download it and forward to your creative designer.
OK, that's all we have to say about the package dimension and filled level of this 2oz coffee bag, and just reach us if you have any ideas in your mind. We would love to assist you with your expect package.