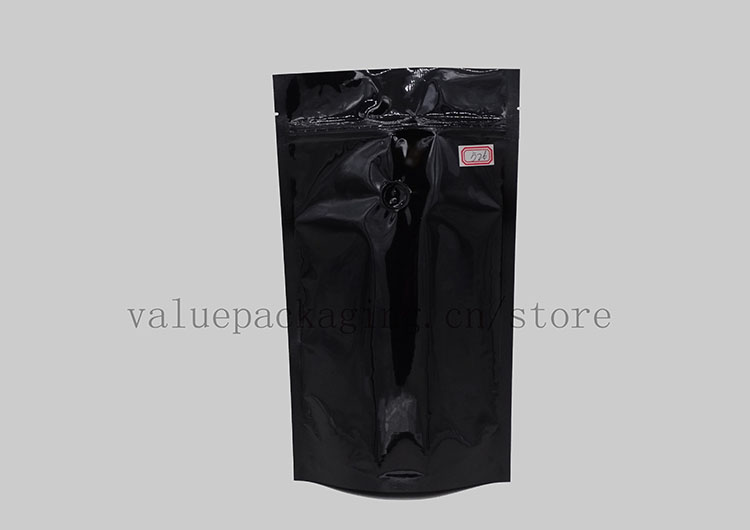 Our company is producing this glossy black coffee bag 400grams and 454grams for our Canada customers, with high appreciation from the market. As you can check below video, the surface is achieved with very few small hidden lines on top, and make a perfect apperance for final coffee packages.
Before moving to produce this order, the package dimension for this bottom gusseted coffee bag should be located, and with better result, how it finally looks when filled with coffee beans?
In this post, we are going to perform the volume test by video, and share with you the necessary knowledge regarding its dimension.
Package film materials

PET12/VMPET12/LLDPE120, with total thickness 144 microns, should be an ideal packaging materials for 400grams coffee beans package. As you can see, the coffee bag is going to present good standing effect after the coffee beans are filled into the package, and there are not wrinkles on the appearance. (Watch the video below)
Dieline for 400grams bottom gusseted coffee bag
Package dimension for this 400grams coffee bag is W174 X Height 285+ Bottom gusset 80mm, with edge seal 8mm.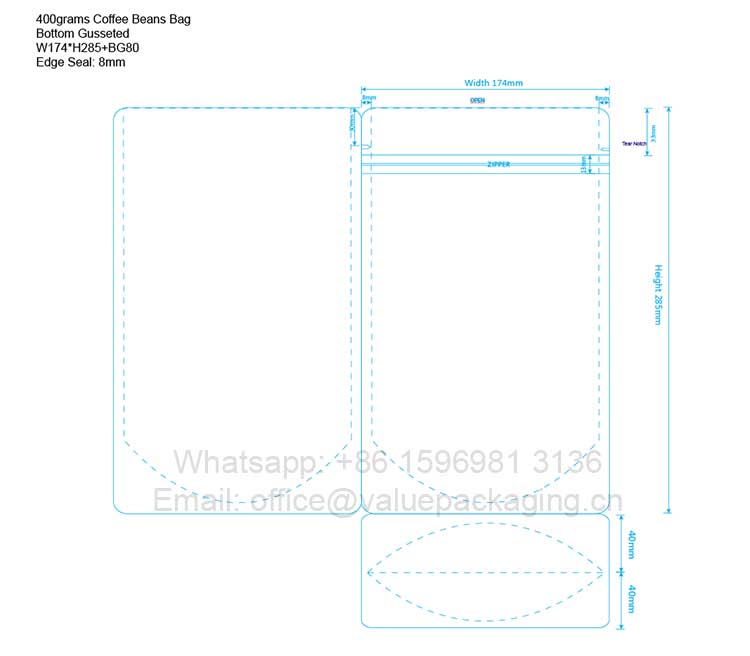 There is inner zipper applied on the package that is intended to realized good airtight property for the package when the zipper is closed, and you can check the test on the zipper airtight property here.
Usually, inner zipper and tab zipper are going to be realized on the coffee bag. You may read here to understand how to make the coffee package resealable.
Video test process
We are going to fill 400 grams of roasted coffee beans into this package.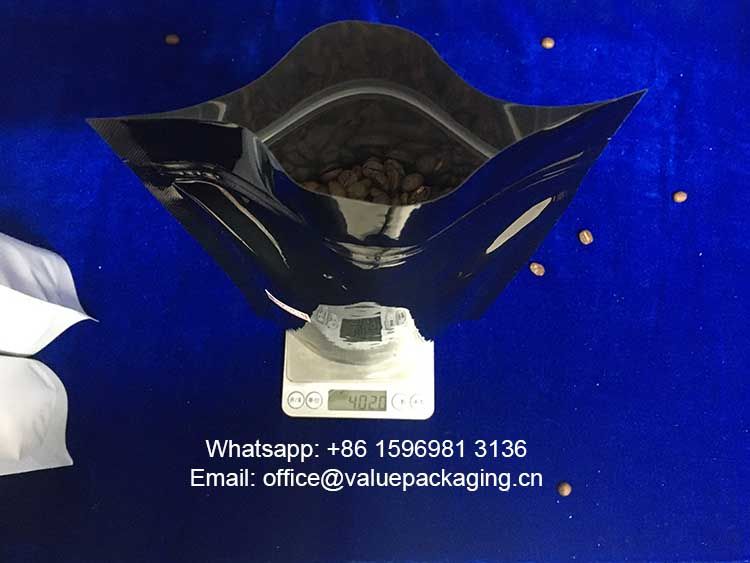 You may watch the video below to understand more on the test process, and see the final filled effect for this 400grams coffee bag package.