Nestle stick pouch is a typical package for the instant coffee market. Usually, the product volume for this one-time use purpose ranges from 8 grams to 15 grams, and in this post, we are going to perform a measuring test to show you the size for this 15 grams coffee powder stick pouch.
Before moving to the measure test, we need to figure out the film materials for coffee powder sachet, as it will protect the flavor and fragrance of the coffee for a certain long time, for the consumers.
Packaging Film Materials
The most common used foil structure materials for the instant coffee sachet should be PET/ALU/LDPE, with aluminum foil providing the best barrier layer against oxygen, moisture and sunlight, which usually is able to keep the coffee powder in goodness for 12 months.

A cheaper alternative is to replace the aluminum foil with VMPET film, that also works in the middle layer.

You may read more here to understand the difference for metallized film and aluminum foil.
Filled Level
This stick package is achieved on the vertical form-fill-seal machine with rolls foils, and pillow pouch is formed when it runs through the bag-former.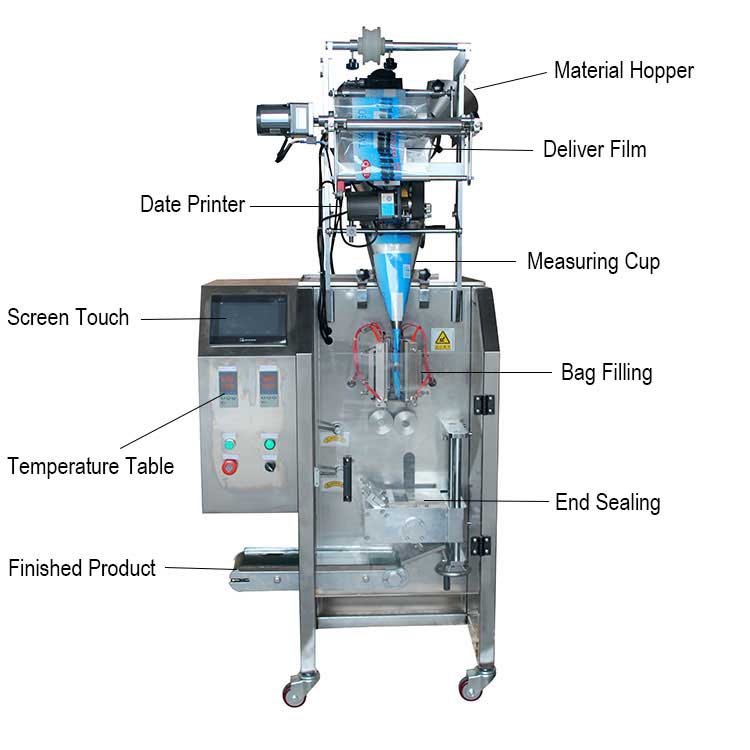 Enough space will have to be left on the top part of the stick pouch, to avoid the product splashed from the inside package. Usually the filled level is advised to set at 60~70% of the total height of the stripe package. and you can check the filled line for 15 grams coffee powder, quite a catch.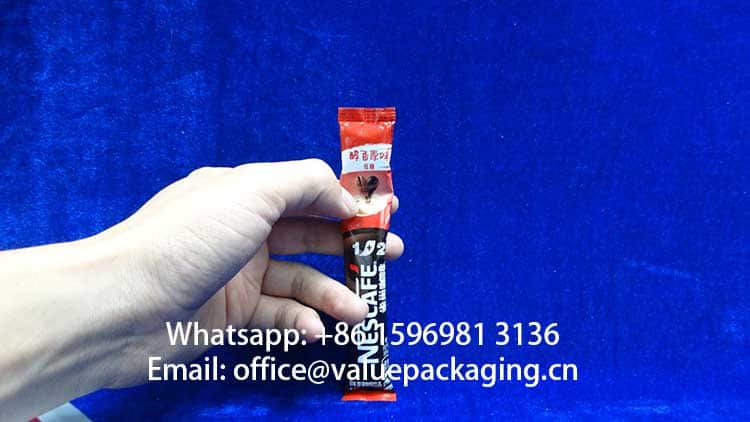 15 grams coffee sachet
Here I weighed the weight of a whole package with powder inside, with 16 grams for G.W. The weight of coffee powder should weigh 15g, with the sachet weighing 1 gram.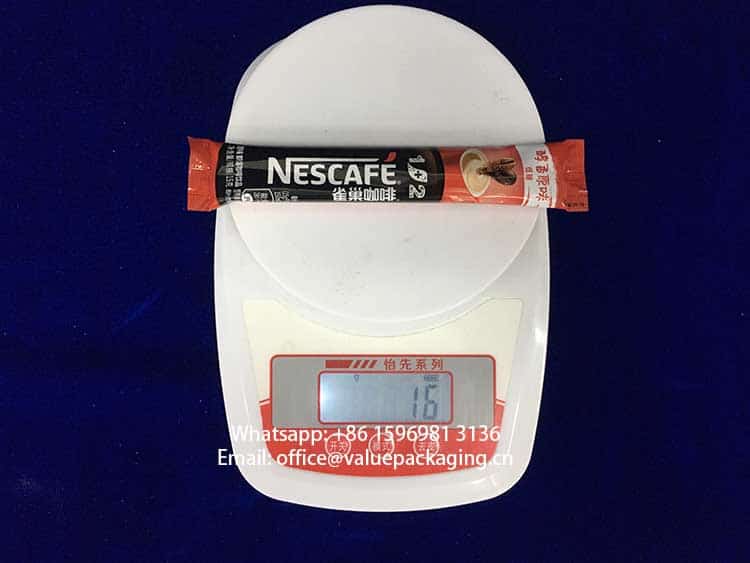 Dimension of 15 grams coffee powder stick package
The dimension for this 15 grams instant coffee strip package is W28XH150mm, with back seal 4mm, you may find out the measure of width and length by below picture.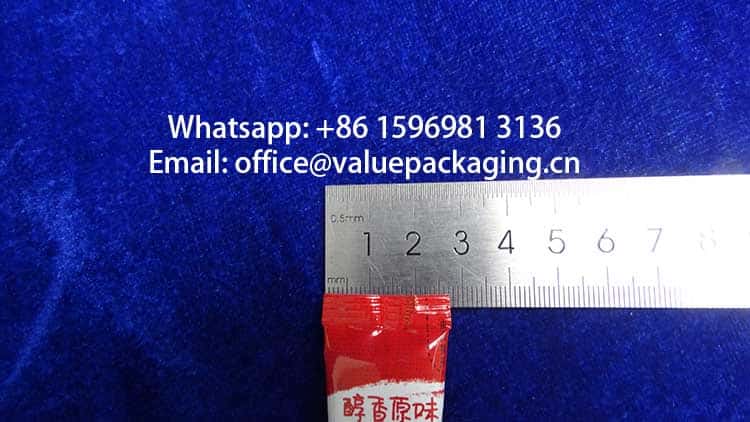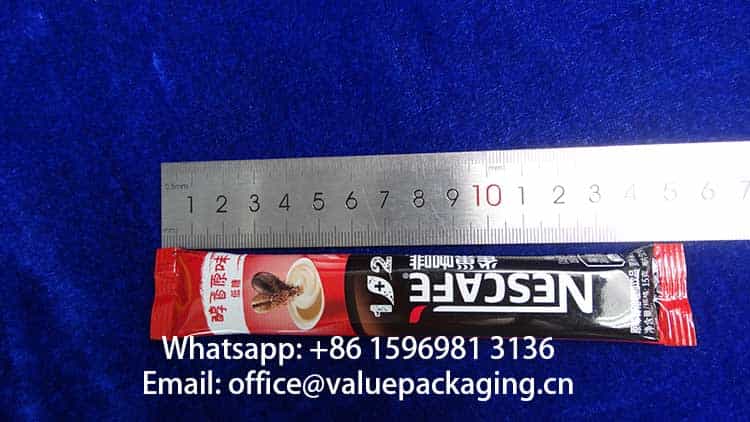 Video of measuring the dimension of 15 g instant coffee powder
Design Template
You are advised to forward this design template to your designer when you intend to print your logo on this foil, and please revert to us with Illustrator or PDF file for our review, as we need to realize the best effect onto the foil.