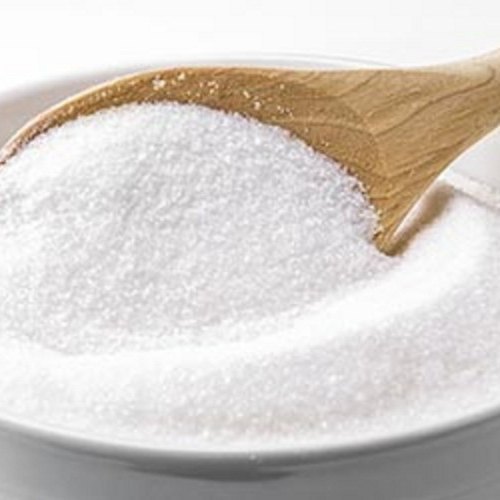 Standing spout pouch is considered an amazing package for sugar granules. Not only the good standing effect enables good branding for the product, but also the spout and closure create a convenient open-and-close system for the pouch package, which is highly preferred by the consumers.
Among all the packaging materials, kraft paper foil stands out as of eco-friendly property. Even more, the kraft paper spout pouch can be made fully recyclable.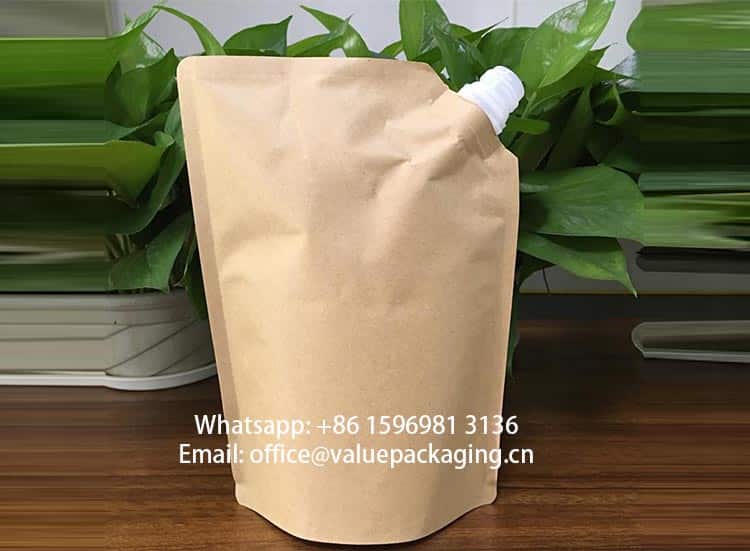 The requirements for fully recyclable packaging foil materials is as below.
Each layer recyclable
Recyclable even laminated
Packaging Foil Materials
Kraft paper and LDPE film laminate should be considered as fully recyclable foil laminate, with the specification of kraft paper as below.
White/Brown kraft paper 40 gsm
White/Brown kraft paper 50 gsm
White/Brown kraft paper 69 gsm
White/Brown kraft paper 80 gsm
The thickness of LDPE film can be adjusted upon exact volume of the inside products, and below graphic shows the typical structure when the kraft paper spout pouch is intended for 500 grams sugar products.

Filled Effect
During our test, 500 grams sugar is filled into spout pouch through 16mm spout, check below picture.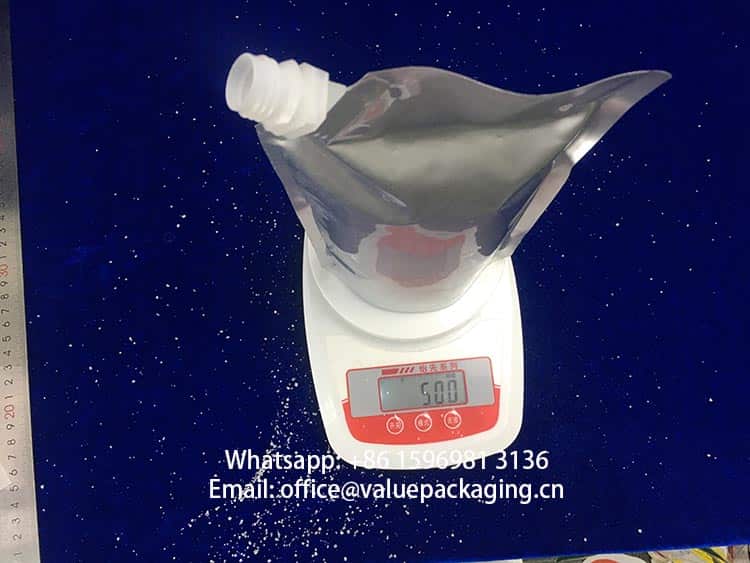 and here you can well see the filled and standing effect for this spout pouch package.
Filling Test Video
You are advised to have a further understanding on the filled effect by this video.
Package Dimension
The dimension for this recyclable kraft paper spout pouch 500 grams sugar granules is Width150mmXHeight230mm+BG80mm, with edged sealed width 10mm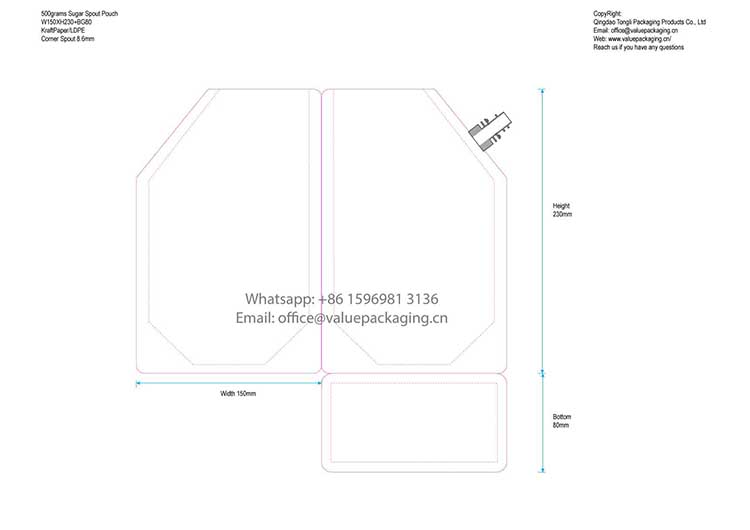 The specification for the plastic spout is 8.6mm for the inner diameter, of course, the diameter can be increased at customer request.
Design Template
Please download this design template for 500 grams sugar spout doypack with spout on the corner, to fill your artwork, and please revert us with Illustrator or PDF files for our further review.
OK, we finish the test on the package dimension for this 500 grams kraft paper spout pouch, and if you have any questions, just reach us for further assistance.