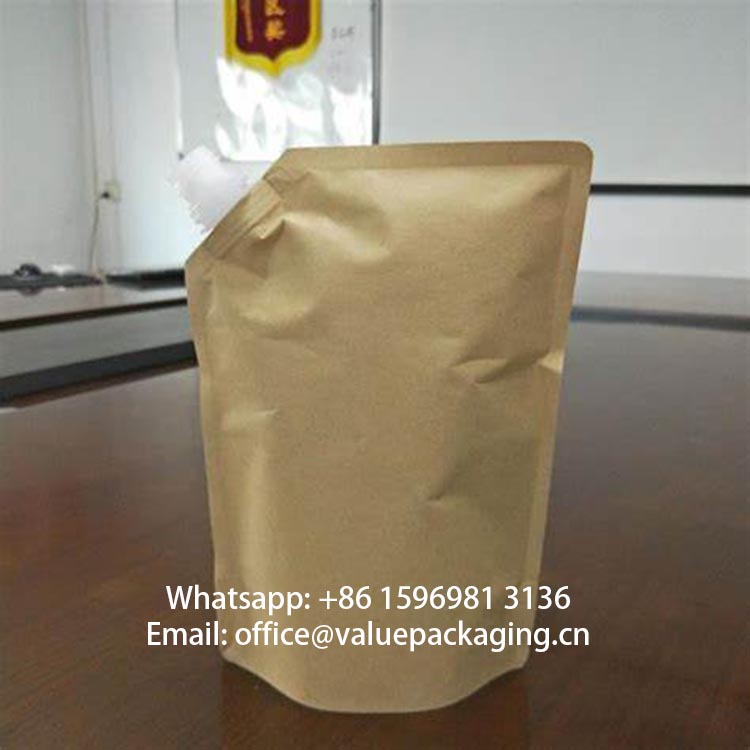 Kraft paper pouch can ben intended for sugar packages when the customer would like to achieve sustainable and recyclable film materials for their products. Some customers may like to launch their products in 1 kilograms pack, and in this post, we are going to share the dimension test on this recyclable kraft paper screw cap standing doypack.
Foil Materials
Below graphic shows one of the most common recyclable foil structures, with kraft paper 69 gsm working as the outside print substrate and support layer, and inner LDPE film working as the inner sealing layer.

There is only 2-ply layer for this kraft paper screw cap standing doypack, and to ensure the package strong enough for 1000 grams of sugar granules, usually we will have to adapt LDPE film with minimum thickness 100 microns.
Filled Effect
I am going to fill 1000 grams of granuled sugar into the standing pouch, and as there is not so large a kraft paper spout doypack available in my hand, so I have to test with a plastic film material spout doypack.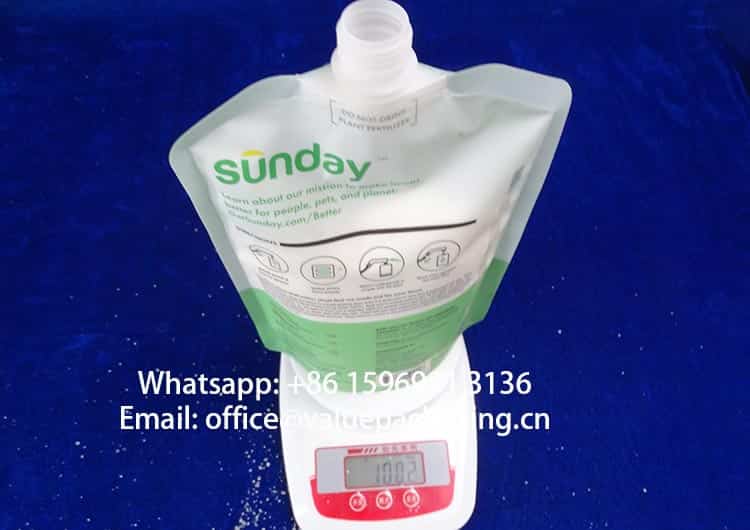 and you can learn from below picture that 1000 grams of sugar takes about 60~70% of the total height for the standing pouch, which should be considered as an ideal filled level.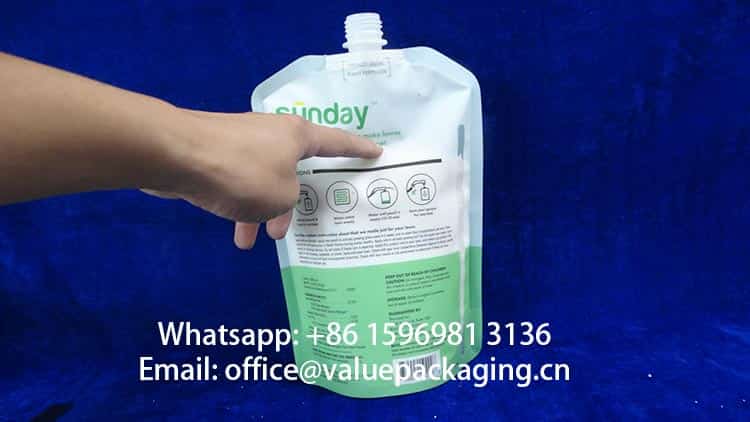 Package Dimension
So here we come to the bag dimension for this recyclable kraft paper screw cap standing doypack 1000 grams sugar, with Width180XH260+Bottom Gusset100mm, with layout as below.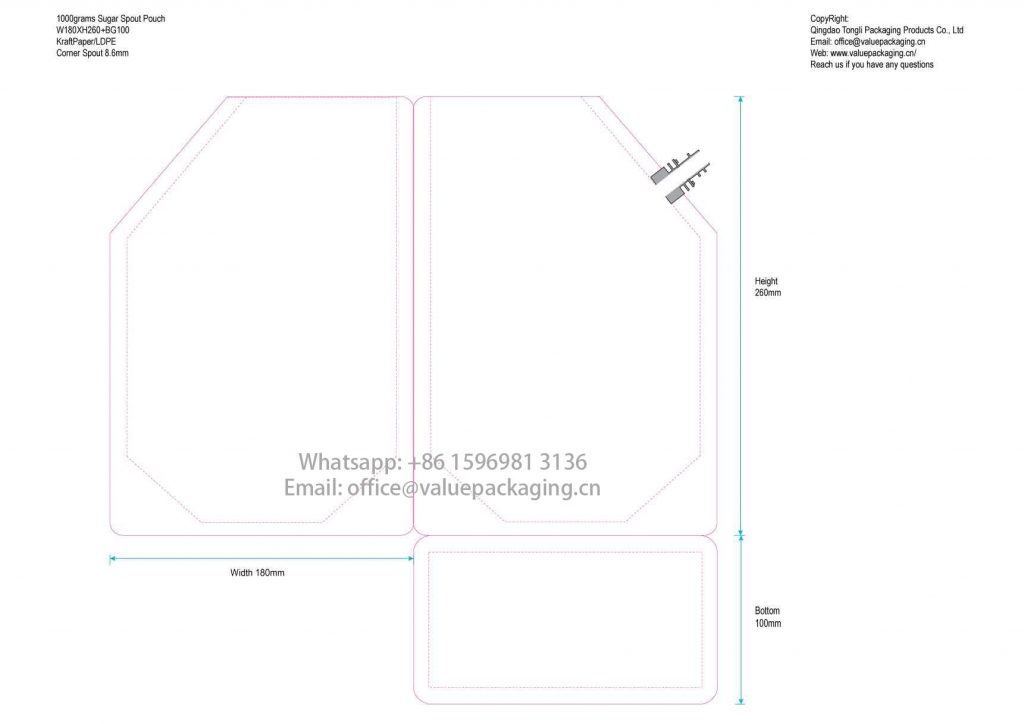 The edge sealed width should be 10mm, to ensure a good sealing strength.
The size for the plastic spout should be 8.6mm in inner diameter.
Filling Test Video
You may get a further understanding on this test by below video, the difference is this pouch is with the spout centered on top.
Design Template
This design template should be helpful for your designer to start his creative work, and you are advised to send Illustrator or PDF file for your order print.
OK, here we come to the end of this pckage dimension test on 1 kilograms sugar standing pouch, and if you have any questions, just reach us for further assistance.