Diecut line is the basis to realize the standing pouch for windshield cleaning chemicals package, as our factory is producing lots of 3litre packages for manufacturers around the globe, so in this post, we are going to share some of the diecut lines for 3litre windshield cleaning chemicals standing pouch.
Euroglass 3L Standing Pouch
This diecut for 3L standing pouch is intended for Euroglass in Moldova,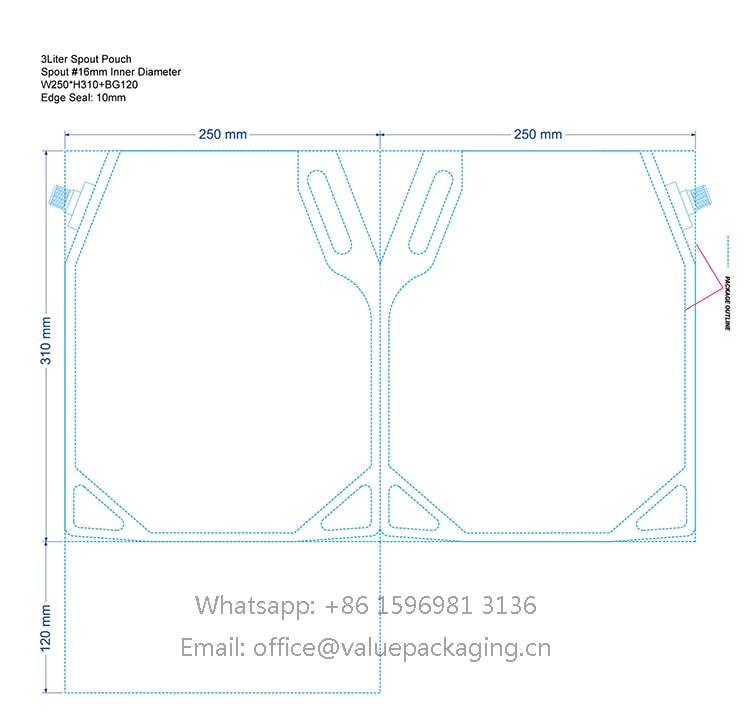 It is able to hold 3litre windshield washer fludis in ideal effect, watch the video below for further understanding.
Axon 3litre standing package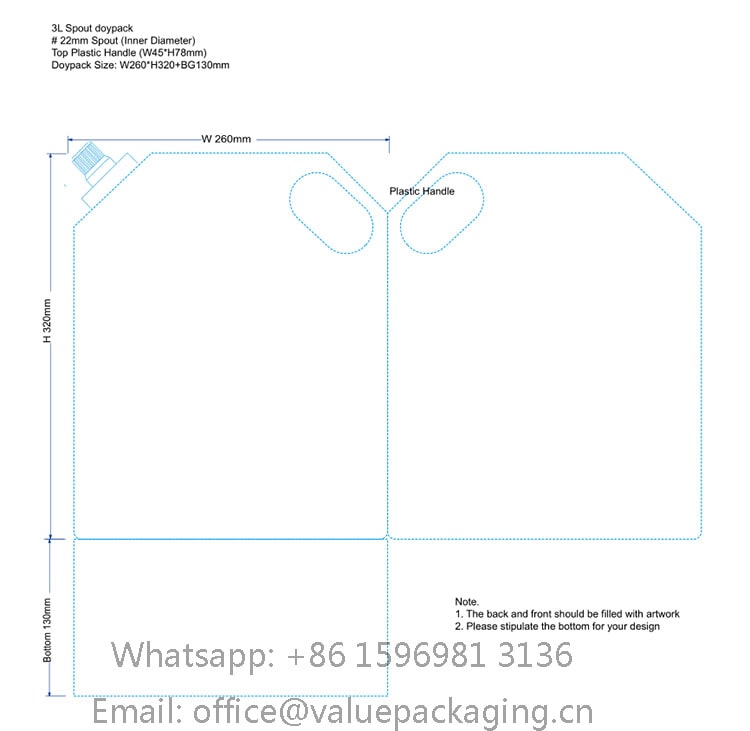 This diecut line is a lttile larger than the previous one, as it will have to accomodate a plastic handle on the right corner. Watch the video below understand the filled effect.
3L standing clear spout pouch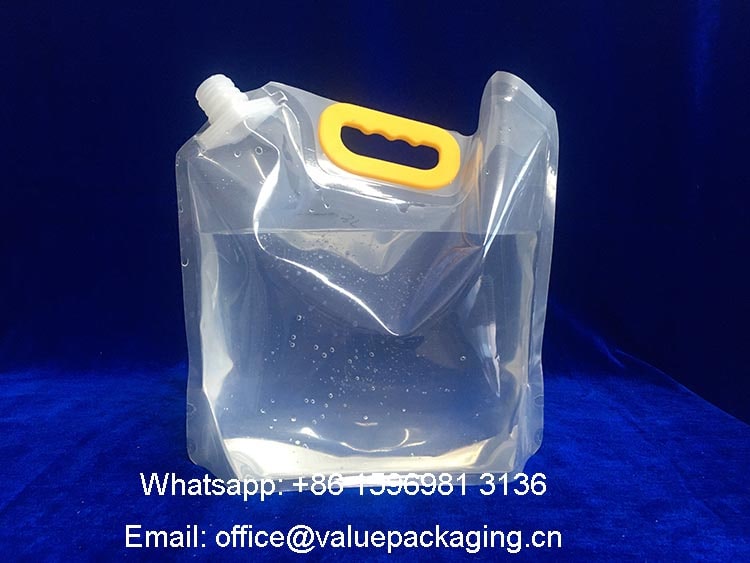 Ok, here are the 3 most common diecut lines we are producing for 3litres windshield cleaning chemicals standing pouch. Just reach us for further assistance if you have any questions.